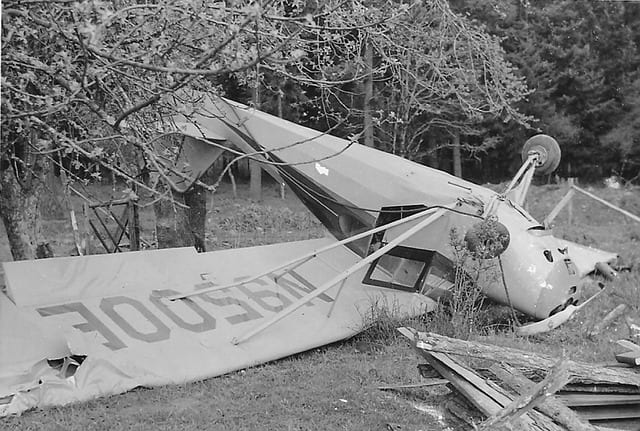 The Gospel is a picture of what it looks like to descend into greatness. Jesus divested himself of all power, authority and honor to become nothing – a servant – and to become obedient even unto death.
We're encouraged to follow Christ in this same path of weakness and humility.
But, as one might expect, it's not a very pleasant process.
As a very relevant and recent example, I am experiencing this failure to success path myself as we speak.
In April of 2018, I was let go from a job I had only recently taken on after the company had recruited me away from a job I had held for 10 years. Suddenly, they decided to switch their marketing strategy and my services were no longer required.
That's when I started to pray, and to freelance, and to desperately look for a new job. About six months later, I found one. It was making even more money working as a Creative Copywriting Manager at a company in Boise, Idaho.
So, we left our home in Southern California behind – a place we had lived for 25 years – and kissed our two college-age sons goodbye, and bid farewell to the house church family we had started 11 years previously – and headed off to begin our new adventure together in a brand new State.
We got here in October, moved into a beautiful house that God provided miraculously, just one mile from my new job. It was perfection.
My sights were set on being the best copywriting manager I could be. As I interviewed new copywriters to join our team, I began reading books on team-building and management, I watched YouTube videos about leading teams of creative people, and right before the Christmas break I had finally assembled an amazing team of copywriters that I couldn't wait to lead into victory.
Two weeks after we got back from the Holiday break, they fired me. It was over before it really had a chance to begin.
I had assembled this great team of people. I had prepared an entire year's worth of training and mentoring. I had outlined key areas for improvement internally in our team. And now, it was all over.
That was about two months ago.
We covered our rent in February thanks to the generosity of friends and supporters of my Patreon page.
We covered rent and other bills this month thanks to more generosity and continued Patreon supporters.
Since being let go, I've been back on the freelance and job-hunting track. About two weeks ago I started getting some nibbles. I've started doing some freelance. One client signed off on a proposal that should cover us for the rest of this month and cover our rent in April.
We've got some breathing room now.
But, in the meantime, God did something else: He led me to an opportunity that I never saw coming.
Without all the crazy details, I'll just say that I've been hired to become a Chaplain/Spiritual Director of Students for a large private International School. In Shanghai, China.
Yes. Shanghai. China.
So, as great as that may sound, the job won't start until August. That means, until then, my wife and I are still living month-to-month by either the support of our family and friends, or whatever freelance work I can scrape up.
This is my life right now.
Our plan, for now, is to break our lease at this great house in Idaho sometime in May or possibly June. Thankfully, our landlord is a great guy and very understanding.
If that works out, Wendy and I will pack up all of our stuff – once again – and load it into a Ryder truck, and head back to Orange County, California in a bright yellow blaze of glorious failure and defeat.
Everything we hoped for, all the expectation we had for this brand new adventure in Idaho, will be officially dead.
There's something in me that really needs to mourn for all the things that could have been, and now never will be.
Yesterday, I took some time to do exactly that. I closed my eyes and imagined all the great things I had hoped were going to come out of this chapter of our lives: Managing and mentoring a team of copywriters; Starting a house church group and watching it grow; Connecting with people here and forming friendships of mutual love and support; Serving the refugee community here along with our friends Nick and Laura Armstrong; Getting to know our neighbors on this street and forming community together, etc.
As I pictured each of these things in my mind, I began to weep. I cried for all of these beautiful experiences we would never get to have now. I wept for the bitterness of failure. I allowed myself to grieve and to experience the profound disappointment that was welling up within me.
Now, Wendy and I get to re-box our lives, and re-pack the truck, and drive back home to Orange County with our tail between our legs having failed to accomplish any of those things we had genuinely hoped and dreamed we would.
Not everything is a loss, of course. We actually did get to start a house church family here with some outstandingly wonderful people. Hopefully, they will continue to gather together after we're gone. But, we will still mourn the fact that we won't get to experience this journey alongside them.
Still, our success looks a whole lot like failure. Honestly, it kind of feels a lot like failure, too.
Of course, we are very excited about what God might do in Shanghai, China starting in August. We have even higher hopes for that experience since – unlike our time here – we're stepping into a wonderful, supportive community at the school we'll be serving at and we'll be fully embraced by our team there who really, genuinely wants us to thrive and succeed in this new endeavor.
As we turn our faces to our life here and now, we are very grateful for all the love and support we've received from so many people who have gone out of their way to love us, and bless us, and encourage us, and support us financially during this very painful season.
Wendy and I know that, somehow, God will get us from here to August. Somehow, God will carry us from Idaho, to Orange County, and then on to China and whatever comes after that.
We're learning, daily, how to keep our eyes on God, and to trust that God is good, and that God loves us.
We're also very thankful for all the love of God that has poured out to us from our brothers and sisters in Christ. We know we cannot do this alone.
So, here's to failure, which leads us to success. And here's to success, which sometimes looks [and feels] a lot like failure.
Somehow God will turn our mourning into dancing. Somehow God will work all these things together for our good.
There is beauty in these ashes. There is hope in this defeat. When we are weak, then we are strong. This is the power of Christ at work in us.
**
Keith Giles was formerly a licensed and ordained minister who walked away from organized church 11 years ago, to start a home fellowship that gave away 100% of the offering to the poor in the community. Today, He and his wife live in Meridian, Idaho, awaiting their next adventure.
His new book "Jesus Unbound: Liberating the Word of God from the Bible", is available now on Amazon and features a Foreword by author Brian Zahnd.
He is also the author of the Amazon best-seller, "Jesus Untangled: Crucifying Our Politics To Pledge Allegiance To The Lamb" with a Foreword by Greg Boyd.
Keith also co-hosts the Heretic Happy Hour Podcast on iTunes and Podbean. 
BONUS: Want to unlock exclusive content including blog articles, short stories, music, podcasts, videos and more? Visit my Patreon page.