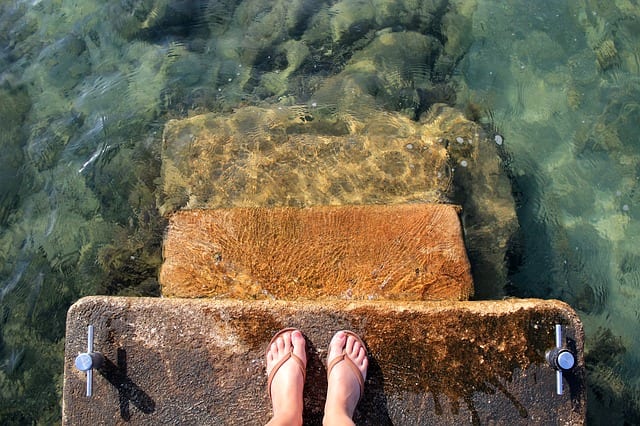 As some of you may already know, I'm going through a bit of a personal crisis at the moment.
After packing everything up, leaving my sons behind in SoCal, saying goodbye to our house church family of 11 years, and relocating to Boise, Idaho for a new job, I've found myself unemployed and on the brink of financial disaster.
That's one way of looking at it.
However, another way of looking at it is this: Wendy and I are doing fine. Today, we have all we need and a bit extra for tomorrow.
What trips us up is when we start to look down the road and wonder "How will we survive next month?" or ask "What if we don't make enough money to cover our expenses?"
As I was driving to an appointment yesterday, I started talking to God in the car. [This is something I do a lot, actually]. So, I just started to tell God about how scary and uncertain the future looked to us, and how we weren't sure how we were going to survive until August [when we will fly to Shanghai, China to start our next adventure].
Suddenly, I remembered that God meets us where we are – not where we are not. Since I am here, now, this is where God meets me: here and now. God provides us with our daily bread. We have what we need for today, and tomorrow we trust that we will have what we need then. But, for now, all we can do is to rest in the promise of today.
And God has met our daily needs. God has provided more than one source of income through various freelance clients, with more possibly on the way. We have money in the bank. Our bills are paid. We have food in the pantry. We are not hurting, or starving.
So, I'm starting to realize how important it is for us to focus on all the good things that God is doing for us right now, and not to spend any time focused on what God might not do for us tomorrow.
This has given me a lot of freedom and peace of mind, to be honest.
Now, it's not easy. My mind often wanders and my heart is quick to ask "What if?" and "How are we going to make it?", but I'm learning to shake that off and re-focus myself on the here and now. I ask myself, "What do we need for today?" and, if I'm honest, the answer is, "Nothing. All my needs for today are met."
If I try to live in tomorrow, I'll quickly discover that God isn't there, because I'm not there yet, either. The same holds true for the past. Those things are over and done with. All I have is right here, and right now. This is where I live. This is where God meets me. God is faithful to stand with me, here and now.
What more could I need than this? I guess I'll find out when the time comes.
Until then, I'm going to remain focused on today, and cling tightly to the God who is with me in this very moment.
Where else should I be than here? When else should I focus than now?
Each day has enough trouble of its own.
Am I right?
*
Hey, if you want to help us make it to Shanghai, you can support us on Patreon. If you do, you'll get some extra goodies during the month of March [2019]. Check it out HERE
Keith Giles was formerly a licensed and ordained minister who walked away from organized church 11 years ago, to start a home fellowship that gave away 100% of the offering to the poor in the community. Today, He and his wife live in Meridian, Idaho, awaiting their next adventure.
His new book "Jesus Unbound: Liberating the Word of God from the Bible", is available now on Amazon and features a Foreword by author Brian Zahnd.
He is also the author of the Amazon best-seller, "Jesus Untangled: Crucifying Our Politics To Pledge Allegiance To The Lamb" with a Foreword by Greg Boyd.
Keith also co-hosts the Heretic Happy Hour Podcast on iTunes and Podbean. 
BONUS: Want to unlock exclusive content including blog articles, short stories, music, podcasts, videos and more? Visit my Patreon page.