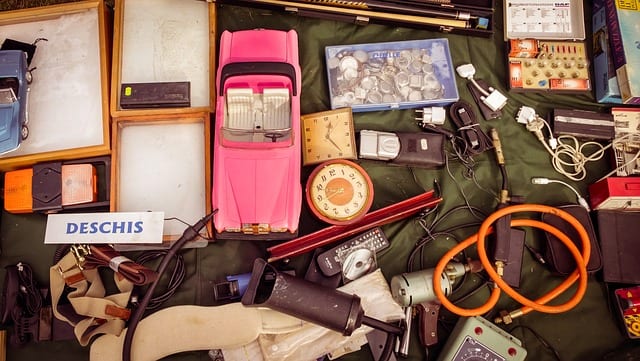 Wendy and I had already pared down our belongings to make the move from Orange, CA to Boise, ID.
Now, we need to do it again and this time cut everything down to what we can take with us on a flight to China in carry-on and checked baggage. The rest will go into storage for at least the next 2 years.
I think God is trying to get us to learn how to live more simply.
So, as we start to look around our house, the list of things that "spark joy" are photos of our kids, a few books, mementos of our past, a few movies we love, and other than clothes and a few practical things, that's about all we plan to take with us.
Amazing how you can live without almost 90% of the stuff you carry around with you when you absolutely need to.
Less really is more.
I know that, once we're in Shanghai, I'll barely remember or miss any of the other stuff that's sitting in a box inside a storage unit in California. Our lives are so much more than the things we carry.
It makes me think of the quote: "The things you own end up owning you".
I kind of look forward to trimming down my belongings like this. There's a sense of being set free and travelling light for the next phase of the journey.
My friend Steve Hackman sent me a video the other day of his pilgrimage through Europe and he said something about this: about how taking a pilgrimage forces you to take only what is essential for the journey and realizing that the things you need are so much less than you once believed. [Or something like that].
So, Wendy and I are about to embark on a pilgrimage of our own and we're both excited and terrified. But this is what it means to walk by faith. This is, in fact, what faith is for: To come to the place where your daily prayer is; "Oh, God. What's happening? Where are we going? What do we do now?"
It's a daily devotion to Christ's leadership in the most everyday, practical sense.
I realize we could employ the same sort of faith by staying in Boise and depending on God for the finances to pay our bills and provide freelance work or a new job here….and actually between now and the end of July that is exactly what we'll be doing…but either way, our path is marked by this same daily dependence upon a God who loves us and who is very good.
That's something I can't live without.
**
Hey, if you want to help us make it to Shanghai, you can support us on Patreon. If you do, you'll get some extra goodies during the month of March [2019]. Check it out HERE
Keith Giles was formerly a licensed and ordained minister who walked away from organized church 11 years ago, to start a home fellowship that gave away 100% of the offering to the poor in the community. Today, He and his wife live in Meridian, Idaho, awaiting their next adventure.
His new book "Jesus Unbound: Liberating the Word of God from the Bible", is available now on Amazon and features a Foreword by author Brian Zahnd.
He is also the author of the Amazon best-seller, "Jesus Untangled: Crucifying Our Politics To Pledge Allegiance To The Lamb" with a Foreword by Greg Boyd.
Keith also co-hosts the Heretic Happy Hour Podcast on iTunes and Podbean. 
BONUS: Want to unlock exclusive content including blog articles, short stories, music, podcasts, videos and more? Visit my Patreon page.