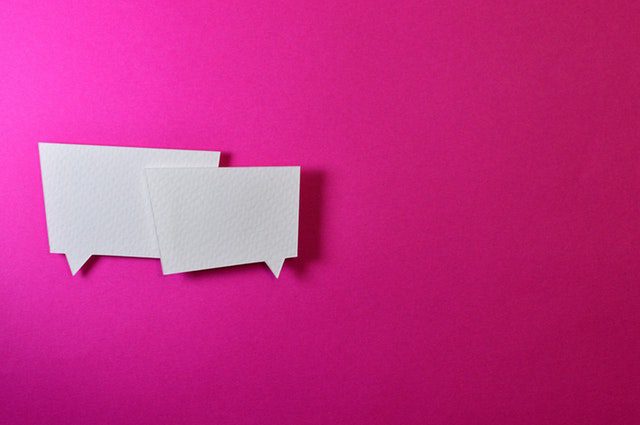 This is an imaginary conversation between an unbelieving Pagan in the first century and a follower of The Way of Jesus:
Pagan: "I would like to know more about this Christ you speak of. Where is your temple?"
Christian: "We don't have one."
Pagan: "What? Then where does one go to meet with your God?"
Christian: "We are all the Temple of the Holy Spirit, so God meets with us wherever we are."
Pagan: "Hmm…then where do you conduct your sacrifices?"
Christian: "We have no animal sacrifice at all. Jesus became our sacrifice so that we could be free. Our only sacrifices are our own lives as we surrender to Him and His will every day."
Pagan: "Fascinating! I would love to meet your Priest to learn more about this."
Christian: "Well, I am a Priest."
Pagan: "You are?! But I thought you sold pottery in the marketplace? How can you be a Priest in this new religion?"
Christian: "You can be one also if you submit your life to Christ and place your trust in Him. We are all Priests of God."
This conversation, while imaginary, reflects the reality of how those early Christians saw themselves and how they processed their identity within the Kingdom of God.
To those early Christians, they were the temple of God, and they were all members of the new priesthood of God offering themselves as daily living sacrifices for the sake of others.
Today, almost no followers of Jesus actually think of themselves in this way. Instead, they still see their Church building as the Temple where they worship, and they see their Pastor as the new priest of their faith, and the only sacrifice might be 10 percent of their income, or showing up to service on Sunday evening as well as Sunday morning for services.
But Jesus intended for us to realize a brand new identity; one where we not only marveled at how Jesus embodied the priesthood, temple and sacrifice motifs for us, but how doing so empowered us to do the same.
I long for the day when those who follow Christ can once more see themselves as members of the priesthood, living temples and daily sacrifices of love for the sake of one another.
"…You also, like living stones, are being built into a spiritual house to be a holy priesthood, offering spiritual sacrifices acceptable to God through Jesus Christ." (1 Peter 2:5)
NOTE: This article excerpted from my new book "Jesus Unveiled: Forsaking Church As We Know It For Ekklesia As God Intended"
**
Keith Giles was formerly a licensed and ordained minister who walked away from organized church 11 years ago, to start a home fellowship that gave away 100% of the offering to the poor in the community. Today, He and his wife live in Meridian, Idaho, awaiting their next adventure.
Want Keith to come speak at your church or in your home town? Learn more HERE
His book "Jesus Unbound: Liberating the Word of God from the Bible", is available now on Amazon and features a Foreword by author Brian Zahnd.
He is also the author of the Amazon best-seller, "Jesus Untangled: Crucifying Our Politics To Pledge Allegiance To The Lamb" with a Foreword by Greg Boyd.
His Podcast: Heretic Happy Hour Podcast is on iTunes and Podbean. 
Can't get enough? Get great bonus content: Patreon page.
Upcoming events:
*Costa Mesa, CA – June 22 "United We Stand" -FREE!
*Hot Springs, NC – July 11-14 "Wild Goose Festival"
*Woodstock, GA – July 27-28 "Unleashing the Word of God" [With Richard Murray] – FREE!