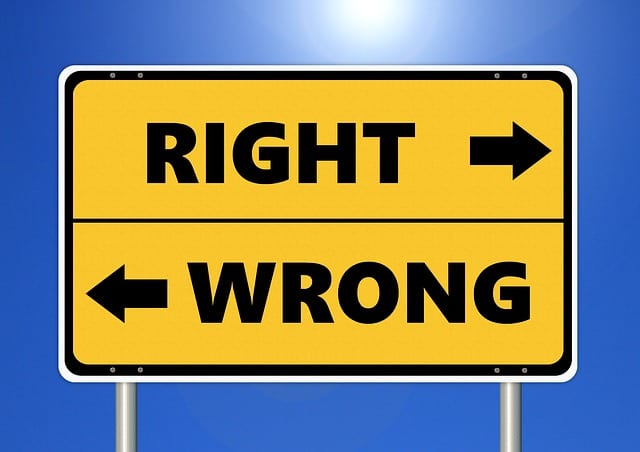 Sometimes the simplicity of Jesus gets lost in the quagmire of today's Christian Theology and it's helpful to stop and ask ourselves some fundamental questions, like:
"Is Jesus right about who God is?"
"Is Jesus Right About Who We Are?"
"Is Jesus Right About Our Fundamental Problems?"
"Is Jesus Right About The Solutions To Our Biggest Problems?"
Let's take some time to examine these, shall we?
Who Is God?
According To Jesus, God is:
*Not Wrathful
*Always Loving
*Quick to Forgive
*Our "Abba" [Daddy]
*Patient and Kind
Jesus famously said that if we wanted to know what God was like, we simply had to look at him to see for ourselves.
In Jesus we see a reflection of a God who is our "Papa", who is quick to forgive everyone, who is not wrathful or vindictive, who doesn't retaliate when attacked, who is especially concerned for the weak, outcast, sick and poor among us, and a God who sends blessings on everyone – not just on those who are righteous, but even on those who hate him most.
Who Are We?
According To Jesus, we are:
*God's Children
*Loved
*Forgiven
*Accepted
*Treasured
Again, through Jesus we see a God who calls everyone "son" or "daughter", who loves us enough to give up everything to be with us, who forgives freely and who treasures each of us dearly.
What Are Our Fundamental Problems?
According To Jesus, our problems are:
*We Don't Forgive
*We Hold Grudges [We Don't Forget]
*We Have Blind Spots
*We Only See What Others Do Wrong 
*We Are Selfish
*We Love Money
*We Seek Fame
*We Forget Who Our Brother/Sister and Neighbors Are
*We Forget Who God Is
Jesus urges us quite often to be aware of our inward focus on self and reminds us of the need to look up and realize that we are not alone in this world, that we are surrounded with people who are our brothers, sisters and neighbors, and that it's better for us – and for our entire society – if we focus less on selfish pursuits and more on helping meet the needs of others around us.
The love of money, Jesus told us, is the root of all evil. And as we look around our nation and world today, I think we can say this is true.
Because people love money more than people, they are happy to build for-profit prisons that create a demand for free prison labor and generate millions in revenue for a few private owners.
Because people love money more than people, there are children in cages being kept separate from their parents.
Because people love money more than people, there are entire industries getting filthy rich by manufacturing weapons for an endless war that kill innocent men, women and children around the world.
Because people love money more than people…[fill in the blank].
What Are The Solutions To Our Biggest Problems?
According To Jesus, these are the solutions:
*We Must Understand Who God Really Is
*We Need To Love God and Love Others
*We Need To Learn To Accept God's Love and Receive Love From Others
*We Need To Recognize Our Collective Pain/Suffering
*We Need To Serve One Another
*We Need To Spend More Time [Abide] With Jesus
Our understanding of God's character needs to be informed, and corrected, by what we see in the life and heart and character of Jesus. This is who God is: God is exactly like Jesus.
Once we begin to see that, we can understand that Jesus models for us what it means to be like God, and also – since we are all made in the image of God – what it means to be our true selves.
If we can follow the example of Jesus and learn to live as if God is our Father, then we won't have any trouble remembering who our brothers and sisters are. That's the first step.
Then, we can begin to walk in greater love, forgiveness, compassion and service to our family, which is everyone around us.
We also need to recognize that "Loving God" and "Loving Others" properly means allowing God to love us, and receiving love from other people. That's probably one of the hardest things for many of us: To practice receiving love.
Learning how to receive love is critical to learning how to practice loving others.
So, is Jesus right about these things?
I would say, "yes," and personally, that's why I have decided to follow Jesus. Because I believe Jesus is right about who God is, who we are, what our problems are, and how to solve those problems.
**
Keith's next book, "Jesus Undefeated: Condemning the False Doctrine of Eternal Torment" releases Nov. 9, 2019 on Amazon and features a Foreword by author Brad Jersak.
Are you an aspiring author?
Keith is leading an 
Author's Academy
 starting Nov. 4. Learn how to become a full-time author and crack the code for building your platform and marketing your books online. Details 
HERE.
Keith Giles was formerly a licensed and ordained minister who walked away from organized church 11 years ago, to start a home fellowship that gave away 100% of the offering to the poor in the community. Today, He and his wife have returned to El Paso, TX after 25 years, as part of their next adventure.