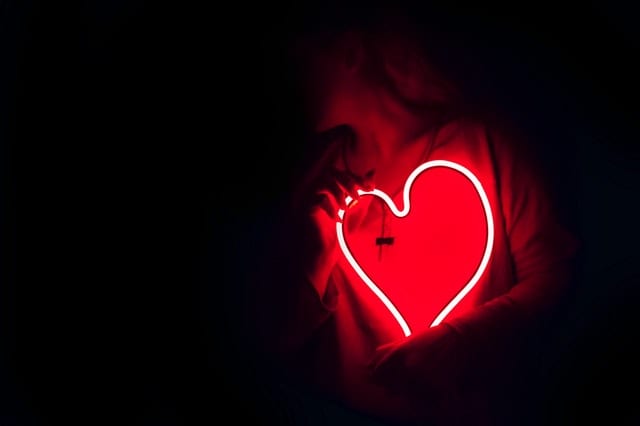 A few days ago my wife and I watched a little film on Netflix called "A Silent Voice" at the insistence of our youngest son.
The recommendation was well-deserved and in fact it inspired me to ask a few profound questions afterwards.
The story follows a group of Junior High Students who all struggle for identity and meaning in their lives. They each deal with their doubts about self-worth and respond in different ways. Some sacrifice their identity to be accepted by the crowd. Others lash out by bullying other students. Some scapegoat a few others to make themselves feel better, or blame them for their failures to overcome their own internal weaknesses.
At the end of the film, my wife and I were both in tears. But the story line made me realize something that speaks to the core of who we are as human beings and how God responds to us.
I kept asking myself, "Who deserves love?" and "Who deserves forgiveness?" after watching the film – which mostly follows the bully character's path of redemption and reconciliation with the girl he focused his anger on.
As I asked those questions – "Who deserves love?" and "Who deserves forgiveness" – I realized that the answer we're given by Jesus is simply this: "Everyone."
Yes. Everyone deserves love.
How do I know this? Because Jesus tells us that "God so loved the world." And the disciples and Apostles of Jesus affirmed that "God is love" and "Nothing shall separate us from God's love" and that "God's love is higher and wider and longer and deeper than we can imagine" and that "God's love transcends knowledge" and that God's love is "patient, and kind and keeps no record of wrongs," etc.
So, who deserves love?
Everyone does.
And who deserves forgiveness? Everyone does.
How do I know this? Because it's what Jesus does whenever he encounters anyone. He forgives them. Most often before they ever repent or ask for forgiveness. Jesus simply forgives and lets them know: "Your sins are forgiven."
The ultimate expression of this wide open forgiveness is when Jesus forgives the Roman soldiers, and the Jewish rulers, who are putting him to death on the cross by praying: "Father, forgive them for they know not what they do."
Did those soldiers have to accept this forgiveness to be forgiven?
No. They didn't.
Did those Pharisees and Sadducees need to repent or ask forgiveness to be forgiven by Jesus?
No. They did not.
So, who deserves forgiveness?
Everyone does.
And, like it or not, we are all loved and we are all forgiven by God.
Because on the cross, "God was, in Christ, not counting our sins against us, but reconciling the world to Himself." [2 Cor. 5:19]
And there it is. Total love and total forgiveness for everyone.
This reminds me of a worship song I love, except for this one line that always bugs me which says: "I couldn't earn it, I don't deserve it, still you give yourself away."
Rather than always dwell on whether or not we deserve God's love, I wish we'd make a subtle shift that says: "I don't need to earn it, I don't have to deserve it…"
Because no parent would ever suggest that their children do not deserve their love. But they would affirm that there is no need to deserve, or earn, our love. Because we just love them. Earning and deserving have nothing at all to do with it.
So, who receives love?
We all do.
Who receives forgiveness?
We all do.
This is who God is. This is who Jesus is.
And this is who we are: Loved and Forgiven.
Halleluiah!
**
Keith's next book, "Jesus Undefeated: Condemning the False Doctrine of Eternal Torment" releases Nov. 9, 2019 on Amazon and features a Foreword by author Brad Jersak.
Are you an aspiring author? Keith is leading an
Author's Academy
starting Nov. 4. Learn how to become a full-time author and crack the code for building your platform and marketing your books online. Details
HERE.
Keith Giles was formerly a licensed and ordained minister who walked away from organized church 11 years ago, to start a home fellowship that gave away 100% of the offering to the poor in the community. Today, He and his wife have returned to El Paso, TX after 25 years, as part of their next adventure.