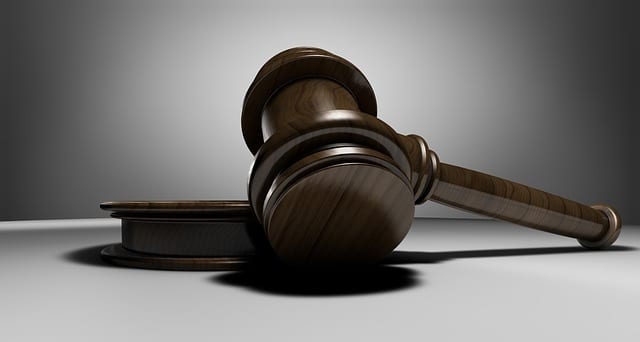 "Beloved, let us love one another, for love is from God, and whoever loves has been born of God and knows God. Anyone who does not love does not know God, because God is love." – 1 John 4:7-8
Every time I point out that God is Love, and quote the verse in the New Testament that affirms this truth, someone will invariably try to counter this by saying, "Yes, but God is also wrathful!"
But, is God wrathful? Is that who God is?
Let's see.
First of all, whereas we have several verses in the Scripture that affirm that God IS love, and that love is one of God's most enduring character traits, we have zero verses of Scripture that say that God IS wrath.
Love is God's nature. Not only that, love is identified as being so analogous to God's nature that the author of 1 John actually says that God IS love. Not that God is loving [though God is loving], and not that God sometimes chooses to respond with love [though God does that, too], but that God actually IS love.
Think about that. [I'll wait].
Not only this, but we also have other verses where this same love of God [who is love] is expounded upon ad nauseam:
"Who shall separate us from the love of Christ? shall tribulation, or distress, or persecution, or famine, or nakedness, or peril, or sword?…Nay, in all these things we are more than conquerors through him that loved us. For I am persuaded, that neither death, nor life, nor angels, nor principalities, nor powers, nor things present, nor things to come, Nor height, nor depth, nor any other creature, shall be able to separate us from the love of God, which is in Christ Jesus our Lord." – Romans 8:35-39
"But God, being rich in mercy, because of the great love with which he loved us, even when we were dead in our trespasses, made us alive together with Christ—by grace you have been saved— and raised us up with him and seated us with him in the heavenly places in Christ Jesus, so that in the coming ages he might show the immeasurable riches of his grace in kindness toward us in Christ Jesus." – Ephesians 2:4-7
"For this reason I bow my knees before the Father, from whom every family in heaven and on earth is named, that according to the riches of his glory he may grant you to be strengthened with power through his Spirit in your inner being, so that Christ may dwell in your hearts through faith—that you, being rooted and grounded in love, may have strength to comprehend with all the saints what is the breadth and length and height and depth, and to know the love of Christ that surpasses knowledge, that you may be filled with all the fullness of God." – Ephesians 3:14-19
So, to summarize:
*God IS Love
*Nothing will ever separate us from God's love
*God' love higher, wider, longer and deeper than anyone could ever fully realize
*We should strive to comprehend this love that surpasses knowledge (which means we should experience it for ourselves)
And we haven't even mentioned Paul's opus on the qualities of love expounded upon in 1 Cor. 13 [the Love Chapter] where we learn that love:
*Keeps no record of wrongs
*Is patient, kind, and humble
*Is greater than faith or hope
*Will never fail or come to an end
Furthermore, if wrath was one of God's character traits and attributes, then why isn't it listed under the Fruits of the Spirit which are directly related to the nature of God imparted to us as we remain in relationship with God?
For reference, here are the Fruits of the Spirit:
*Love
*Joy
*Peace
*Patience
*Kindness
*Gentleness
*Self-Control
Where's the wrath? I mean, if these are attributes of the Holy Spirit – who is God – then why isn't wrath one of them?
[Hint: Because it's not an attribute of God]
Also, have you ever wondered why there is not a "Wrath Chapter" in the New Testament to balance out all this "Love" talk?
Hmm….
Well, ok, let's be fair. There ARE verses in the Bible that speak about the wrath of God. I admit it.
However, I think it's more than possible that those verses are projections and assumptions the writers had about God that were later corrected by Jesus and the Apostles.
For example, my friend Steve Kline wrote an excellent little post a few years ago about this very thing and I think it's worth quoting now:
"The conception among most Christians is that God is angry
with us and that if we don't repent then He will pour out His
wrath on us…Yes, we have sinned horribly against God. We
denied him…For that, we must repent if we want to enter the
kingdom of God, the kingdom of heaven, eternal life.
"…But, for those that don't repent, is it God's wrath that will
be poured out on them? Or, is it the lies and the violence of
the unrepentant themselves that will come back on their own
head? Throughout the Bible, we see that the pit the wicked dug
they themselves fall into. Or, the snare that evil people set they
get caught in themselves. And, in the depictions of Satan (for
example, Goliath and Haman), he is almost always killed with
his own weapon."
"The repentant have become merciful, blameless, and purified.
And, to the repentant God shows Himself as such. But, to the
unrepentant, the crooked (in Psalm 18), God makes Himself
seem tortuous. It seems to them like God is vengeful, spiteful,
and vindictive, pouring His wrath out on them. However, in
reality, it is their own lies and violence that are coming back on
their own heads."
This is a key insight—from the Scriptures—that we need to take seriously.
The wrath of God is quite often something experienced as the fruit of one's own actions rather than as the direct action of God against the unrighteous.
So, it's not exactly "God's Wrath" being poured out as much as it is the very natural principal of reaping what you sow.
Notice that God is always the one warning us about these consequences in advance and urging us – in love – to turn back and escape the destruction that awaits us down the road.
So, the next time you hear someone remind you that God is a God of wrath in response to your statement that "God IS Love" you can confidently assure them that Jesus reveals to us a God who is pure love inside and out.
Remember: "God's love endures forever" – [As found in: 1 Chronicles 16:34; 16:41; 2 Chronicles 5:13; 7:3; 7:6; 20:21; Ezra 3:11; Psalm 100:1; 100:5; Psalm 106:1; Psalm 107:1 ; Psalm 118:1; 118:2-4; Psalm 118:29; Psalm 136:1-26; Jeremiah 33:11; etc.]
**
Keith's next book, "Jesus Undefeated: Condemning the False Doctrine of Eternal Torment" releases Nov. 9, 2019 on Amazon and features a Foreword by author Brad Jersak.
Are you an aspiring author? Keith is leading an 
Author's Academy
 starting Nov. 4. Learn how to become a full-time author and crack the code for building your platform and marketing your books online. Details 
HERE.
Keith Giles was formerly a licensed and ordained minister who walked away from organized church 11 years ago, to start a home fellowship that gave away 100% of the offering to the poor in the community. Today, He and his wife are returning to El Paso, TX after 25 years, as part of their next adventure.