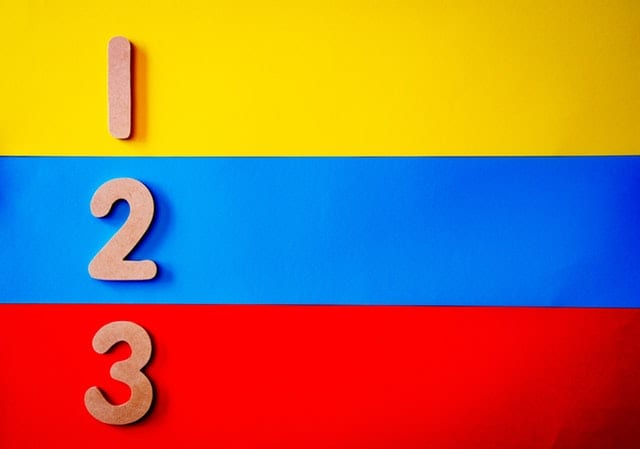 For the longest time I believed these 3 lies.
The Gospel is about saying a prayer so you can go to Heaven when you die.
The Father turned His face away from Jesus on the cross.
God is too Holy to be in the presence of sin.
The Gospel is NOT about saying a prayer so you can go to heaven when you die.
The Gospel [Good News] is found by reading the Gospels [Matthew, Mark, Luke or John] and it comes to us from the mouth of Jesus [who else?]. He says the Good News/Gospel is this:
"The Kingdom of God is here right now!"
More specifically, Jesus talked about the Gospel of the Kingdom all the time! Here are some examples:
"The time is fulfilled, and the kingdom of God is at hand." – Mark 1:15

"The kingdom of God has come upon you."- Matthew 12:28"For indeed, the kingdom of God is within you." – Luke 17:21
"After his suffering, he [Jesus] presented himself to them and gave many convincing proofs that he was alive. He appeared to them over a period of forty days and spoke about the kingdom of God." – Acts 1:3


Paul also taught the Gospel of the Kingdom, as we see here:"I have gone [among you] preaching the kingdom of God" – Acts 20:25
"We must go through many tribulations to enter the kingdom of God." – Acts 14:22

 "For the kingdom of God is…righteousness and peace and joy in the Holy Spirit." – Romans 14:17
"For the kingdom of God is not a matter of talk but of power." – 1 Cor. 4:20
"Paul entered the synagogue and spoke boldly there for three months, arguing persuasively about the kingdom of God." – Acts 19:8
"He [Paul] witnessed to them from morning till evening, explaining about the kingdom of God, and from the Law of Moses and from the Prophets he tried to persuade them about Jesus." – Acts 28:23
"He [Paul] proclaimed the kingdom of God and taught about the Lord Jesus Christ—with all boldness and without hindrance!" – Acts 28:31
"Now I [Paul] know that none of you among whom I have gone about preaching the kingdom will ever see me again." – Acts 29:25
 Philip and the other Apostles also taught the Good News of the Kingdom [because there was no other Gospel to teach], as we see demonstrated here:
"But when they believed Philip as he proclaimed the good news of the kingdom of God and the name of Jesus Christ, they were baptized, both men and women." – Acts 8:12 
See also:
Heb. 1:8; 11:33; 12:28; James 2:5; 2 Peter 1:11; Rev. 1:6; 1:9; 5:10; 11:15; 12:10
SO WHAT?
This means you don't need to wait until after you are dead to experience the Kingdom of God. You can start right now. [What are you waiting for?]
The Father did NOT turn His face away from Jesus on the Cross.
On the cross, Jesus cried out, "My God, my God! Why have you forsaken me?"
From this single sentence, many bible teachers and pastors have theorized that it was in this moment that the Father looked away from Jesus – because of all of our sins being laid upon Jesus – and it was in this moment that Jesus experienced separation from the Father for the only time in all of eternity.
As dramatic and poetically compelling that might be, the truth is simply this: The Bible nowhere supports this theory.
So, where does this idea come from?
Well, when Jesus says, "My God, my God, why have you forsaken me?" in Matthew and Mark's Gospels, some have extrapolated this into the elaborate story about the Father turning His face away from Jesus and the Trinity experiencing separation for the first time in Eternity. 
However, this statement from Jesus was a quote from Psalm 22 which begins:
"My God, my God, why have you forsaken me? Why are you so far from saving me, so far from my cries of anguish?" [v.1]
This is a Messianic Psalm. In this Psalm we also read prophetic statements like:
"…they pierce my hands and my feet." [v. 16]
"…They divide my clothes among them and cast lots for my garment." [v.18]
Jesus is quoting this Psalm because he hopes to point out how these exact words are being fulfilled in front of those standing there.
Note also what this same Psalm has to say about what God is doing:
"For he has not despised or scorned the suffering of the afflicted one; he has not hidden his face from him but has listened to his cry for help." [v.24]
Boom.
SO WHAT?
Well, if God won't turn away from His own son, even when all the sins of the world are upon him, then God won't turn away from your meager sinfulness either.
God didn't forsake Jesus. God won't forsake you.
Believe it.
God is NOT too Holy to be in the presence of our Sin.
Is God really too holy to look upon sin? Not according to the scriptures.
Instead, we see all throughout the Bible that God does indeed look at mankind. We see that God's eyes move to and fro over all the earth, searching the hearts and minds of His people. [See 2 Chron.16:9; Job 31:4; Jerem. 16:17; Zech. 4:10; etc.]
"And there is no creature hidden from His sight, but all things are open and laid bare to the eyes of Him with whom we have to do." – [Heb. 4:13]
Q: What would happen if God wasn't able to look at sin? 
A: It would mean that looking at us would be pointless because all He could ever see was a world full of sinful people [which is everyone].
The doctrine that God is too holy to look upon sin is actually based on one single verse of scripture in the Old Testament that says:
"Your eyes are too pure to look on evil; you cannot tolerate wrongdoing."  [Habbukuk 1:13]
But if you keep reading that chapter what you'll notice is that Habbukuk wraps up that statement by asking: "So, why do you?"
In other words, the question is asked assumptively, but then the question itself is cast into doubt as the prophet observes that God does indeed look on evil after all.
Another verse that is often used to support this idea that God is too holy to look upon our sins is found in Isaiah where we read: 
"But your iniquities have separated you from your God; your sins have hidden his face from you, so that he will not hear." [Isaiah 59:2]
But if we keep reading [a good idea as you can see], we read:
"The Lord looked and was displeased that there was no justice. He saw that there was no one,
he was appalled that there was no one to intervene; so his own arm achieved salvation for him,
and his own righteousness sustained him." [v.16]
"As for me, this is my covenant with them," says the Lord. "My Spirit,who is on you, will not depart from you…" [v.21]
So, here, in the very same chapter, we read that God DOES look, and that He DOES see our sins, and that "[His] Spirit…will not depart…"
inally, let's look at Jesus. He was the "exact representation of the Father" and he was the only one who had ever seen God and who came to reveal the Father to us. 
What do we notice about Jesus? Does He, as God in the flesh, avert his gaze when surrounded by sinners? Hardly! Instead, those sinners are his closest friends. He spends so much time with them that the religious elite [who, by the way, were too holy to spend time with sinners], criticized him for it.
So, is God really "too holy to look on our sin"?
Absolutely not!
SO WHAT?
God's posture towards you is not disgust. God is not repulsed by your sins. God loves you. This is the dominant theme of the Gospels and the overwhelming message of Jesus.
"For God so loved the World…[that's you!]"
The love of God is higher, wider, longer, deeper and beyond imagination. [See Eph. 3]
Nothing will ever separate you from God's awesome love. [See Romans 8]
So, you are loved. You were created by love [because God IS love] in the image of God [also love] which means you are loved. Like it or not.
And, since nothing will ever separate you from this love, this means you will never know what it's like to NOT be loved by God, or separated from God's love.
Your eternal destiny is only to always and forever know more and more of God's endless love for you.
So, stop believing these lies. Embrace the truth.
It will set you free.
**
Keith Giles was formerly a licensed and ordained minister who walked away from organized church 11 years ago, to start a home fellowship that gave away 100% of the offering to the poor in the community. Today, He and his wife have returned to El Paso, TX after 25 years, as part of their next adventure. They hope to start a new house church very soon.
DID YOU KNOW?
 The Christian Church has always held 3 views of Hell from the very beginning? Learn more about the 3 Views of Hell in my new online class at 
BeADisciple.com
 starting March 9, 2020. 
REGISTER TODAY>
Want Keith to come speak at your church or in your home town? Send an invitation HERE