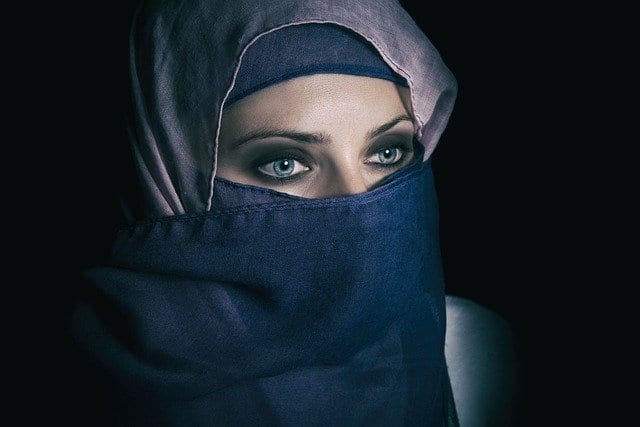 When I read the question: "Why didn't Jesus call any women to be his disciples?" I knew I had to respond.
Here's the reality: "Jesus DID call women to be his disciples!"
The problem is that later Church Fathers were so entangled and blinded by their Patriarchy they did their very best to obscure this fact and solidify men [and only men] as the leaders in the Body of Christ.
So, here's what we often miss about the women disciples of Jesus.
They're everywhere.
First of all, the Gospels give us the names of several women who were following Jesus around [that's what it means to be a "disciple", by the way; it's a "follower"], and we can find those examples here:
Mary Magdalene, Joanna and Susanna were three of Jesus's female disciples according to Luke 8:1-3:
"After this, Jesus traveled about from one town and village to another, proclaiming the good news of the kingdom of God. The Twelve were with him, and also some women who had been cured of evil spirits and diseases: Mary (called Magdalene) from whom seven demons had come out; Joanna the wife of Chuza, the manager of Herod's household; Susanna; and many others. These women were helping to support them out of their own means."
Do you get this? Not only are we told about the Twelve, and then these 3 women by name, but we're also told that there were "many others" [meaning, many other women] who not only followed Jesus around [which is the very definition of a Disciple in relation to a traveling Rabbi], but that they also supported Jesus financially.
Translation: They were active members of the ministry with skin in the game who put their money and their time into the cause of Christ.
We're also told that there were 3 women who were the first eyewitnesses to the Resurrection of Christ in Mark 16:1-3:
"When the Sabbath was over, Mary Magdalene, and Mary the mother of James, and Salome, bought spices, so that they might come and anoint Him."
Later, it is the same Mary Magdalene who is commissioned by Jesus as the "Apostle to the Apostles" [because "Apostle" means "sent one" and she was sent by Jesus to testify to his resurrection].
And in the earliest Christian Church movement, women continued to be honored and included as Deacons, Elders, Prophets, Teachers, [yes, even as Apostles], throughout the later ministry of Paul and the other Apostles.
Women were not only included, they were honored, revered, appreciated and named.
For example:
Lydia of Philippi, a wealthy dealer in purple cloth, hosted a gathering of the saints in her home [which we would refer to as a Church or Ekklesia]. See Acts 16:11-15
Phoebe, Chloe and the mother of Rufus are also named by Paul as being among those women who served as Deacons [Diakanous or "servants"] in the early Church.
For example:
"I commend to you our sister Phoebe, who is a servant of the church [Deacon] which is at Cenchrea" [Romans 16:1]
"For I have been informed concerning you, my brethren, by Chloe's people, that there are quarrels among you." [1 Cor. 1:11]
And who can forget Junia? [Other than the men who later tried to erase her and give her a scriptural sex-change operation when they changed her name to a man's in later centuries].
"Greet Andronicus and Junia, my kinsmen and my fellow prisoners, who are outstanding among the apostles, who also were in Christ before me." [Romans 16:7]
NOTE: Junia is a  woman's name. This text identifies her as a female Apostle; one who was "outstanding" and "in Christ before [Paul]"
We also have Priscilla and her husband Aquila, who are referred to by Paul as "my fellow workers in Christ Jesus" [Rom. 16:3], and always named together but according to custom the more prominent is always named first. Therefore, it's likely that Priscilla was the stronger teacher among them [because she is most often named first], and so she would have been known for her gifting within the early Church; especially as she was one who instructed Apollos [another early Apostle] about the Holy Spirit.
"and he [Apollos] began to speak out boldly in the synagogue. But when Priscilla and Aquila heard him, they took him aside and explained to him the way of God more accurately." [Acts 18:26]
But, if you really want to know the most amazing example of a female disciple in the Scriptures, we need look no further than Mary, the sister of Lazarus and Martha.
In the famous story of where Martha got upset at her sister for not helping her in the kitchen, we miss the entire point: Mary was behaving like one of the men – she was sitting at the feet of a Rabbi. This is what one did if one intended to become a Rabbi oneself.
Scandalous, to say the least.
This just wasn't acceptable in that day and age [or culture].
Yet, the way Jesus responds to Martha's outrage is especially liberating. Notice what Jesus says about Mary's choice to adopt the posture of a disciple:
"But the Lord answered and said to her, "Martha, Martha, you are worried and bothered about so many things; but only one thing is necessary, for Mary has chosen the good part, which shall not be taken away from her." [Luke 10:41-42]
Boom.
Jesus emphatically states that Mary has not only made a wise choice, it's one that will never be taken away from her [or, presumably, from any other woman who makes a similar choice].
Unfortunately, a few years later a few male Church leaders would do their best to take it away from her, and sadly they succeeded for quite some time.
So, let's not forget those women who were disciples of Jesus from the very beginning or the many women who served as deacons, elders, teachers, evangelists and apostles in the early Church.
What's more, let's continue to make room for women in the work and ministry of the Body of Christ today – even as Jesus celebrated them and welcomed them and honored them and boldly asserted that what they had chosen to do with their lives would never be taken from them.
Selah.
NOTE: If you're especially curious to learn more about Women In Ministry in the Early Church [and especially about those anti-women passages from Paul in 1 Timothy and 1 Corinthians specifically, I invite you to check out my 5-Minute Video Series "Women In Church?"
**
FREE DOWNLOAD:  The e-book "Unraveled: More Thoughts On Christian Entanglement" by Keith Giles is available now as a free PDF. If you'd like a FREE download of the entire 85-page book, you can grab one HERE
Keith Giles and his wife, Wendy, work with Peace Catalyst International to help build relationships between Christians and Muslims in El Paso, TX.  Keith was formerly a licensed and ordained minister who walked away from organized church over a decade ago to start a home fellowship that gave away 100% of the offering to the poor in the community. Today he is the author of several best-selling books, including "Jesus Undefeated: Condemning the False Doctrine of Eternal Torment" which is available now on Amazon.