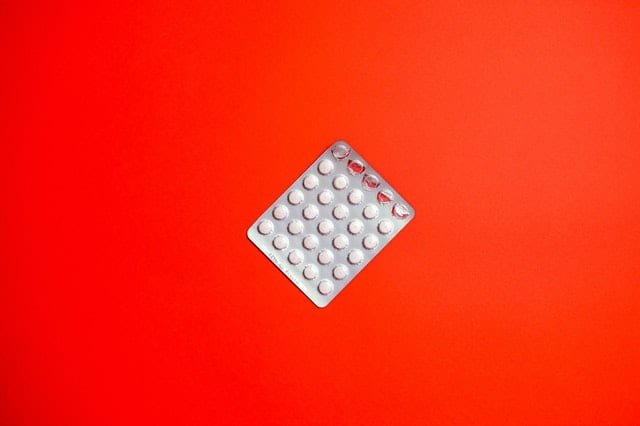 [GUEST POST]
God speaks in mysterious ways. Who knew a television show about cars could teach me so much about God's love!
My husband and I discovered "Rust Valley Restorers" on Netflix and were instantly hooked. I am NOT a car enthusiast. I am a girly girl, voted "Most Feminine" in high school. I only recently learned how to put air in my tires! And what is the difference in a fender and a bumper? I'm not sure.
Then there's Mike Hall, a 62-year-old Canadian car enthusiast and mechanic who can pick up a car grill and declare with confidence the year, make, and model of the vehicle it belonged to! Unbelievable! This man knows his stuff.
And boy does he love cars! It's incomprehensible! And not just to me, but also to his son Connor and shop manager Avery who both work alongside Mike.
Connor and Avery consistently plead with Mike to stop buying rusted out car shells. These "cars" are mice-infested, rust-filled, broken-down metal pieces most would consider junk, worthy of the scrap metal heap, eyesores to say the least. But not to Mike. He sees their beauty, their worth, and what they could be.
Mike is big-hearted and easy-going until someone suggests he destroy, get rid of, or auction off his cars. These cars have meaning to him. They have potential. On the rare occasion Mike gets angry, you can bet it's because he can't fathom the thought of something precious (to him, but no one else) being destroyed.
When Avery and Connor discover that Mike has been purchasing and hiding cars they are beyond frustrated. Connor confronts his dad, "Why is it that every time we come out here there's more shit?"
Connor looks into the camera and says with a sigh, "My dad is like an alcoholic that will hide his bottles, only my dad hides cars. It's literally the definition of an addiction, doing something over and over and not being able to stop."
Despite knowing Mike has an addiction, Avery and Connor continue to plead, "It's got to stop! The shop will go under. Your addiction is out of control. You just keep buying junk."
Mike shakes his head, smiles, and says, "I know but I just can't help it."
He shrugs unapologetically and openly confesses, "I have a problem."
As I watch Mike, I find myself spellbound by this man who is passionate and doggedly determined to save cars or pieces of cars and I begin to wonder, "If a man can love a car that much is it possible God could love humanity even more? How about the old, broken-down, apparently worthless, useless?"
Yes! Especially those! In fact the words "useless" and "worthless" aren't even in God's vocabulary!
Is it possible God can look past our "rust," our junk, our ugly and see our value, worth, potential? Does God get angry at the thought of something or someone destroying us?
Does God, like Mike, know he has a problem?
The problem is love.
Love makes us do crazy things. It doesn't make sense. It is not rational. It can come with a great cost.
For example, Mike's business isn't exactly lucrative. In fact, throughout 3 seasons he is struggling to stay open. The third season he barely breaks even. He doesn't seem to care. His motive isn't money, it's his love of bringing cars back to life and giving his customers joy.
Avery gets frustrated and exclaims, "You'd think after losing thousands of dollars that Mike might savvy up! It's like sticking your finger in a light socket and just keep on doing it!"
But "savvy" isn't who Mike is or wants to be. He isn't motivated by common sense or good judgment. He is motivated by love. His passion is unbridled and he can't be deterred no matter what anyone says.
I think God and Mike have a lot in common.
God's love for us knows no bounds. It's crazy. It's out of control. He cannot be dissuaded or deterred. He goes to great lengths for us. He throws caution to the wind. He sees our value. No price is too great.
I'm beginning to see God, like Mike, is an addict.
God an addict? Yep.
He is addicted to us. And the thought of loving us back to life gets his motor running. Pun intended.
*
ABOUT THE AUTHOR: Amy Chumbley and her husband Eric are both Kentucky natives and have been married 28 years with two adult children, Megan and Sam. They also have two fur babies, Lucy and Shoshanna and enjoy traveling, hiking, walking the dogs, and spending time with their kids (when possible). Some of her favorite things include: 80's music, hot baths and a clean house! She also enjoys organizing and decorating homes and hosting get-togethers and game nights for friends [when COVID is over].
**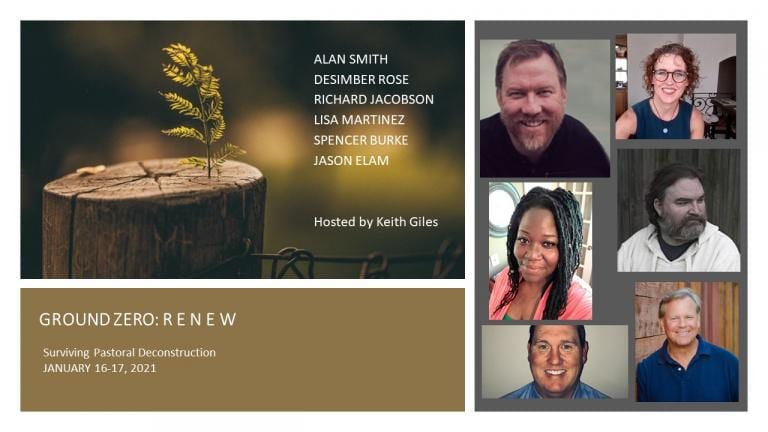 Surviving Pastoral Deconstruction
On Jan. 16 and 17, 2021 we'll launch Ground Zero: Renew for pastors and former pastors who are deconstructing their Christian faith.
We have 10 FREE seats available for a limited time. If you're a deconstructing pastor and you can't afford the $19.99 registration, please leave a comment below. Or,
REGISTER HERE> for $19.99
Keith Giles and his wife, Wendy, work with Peace Catalyst International to help build relationships between Christians and Muslims in El Paso, TX. Keith was formerly a licensed and ordained minister who walked away from organized church over a decade ago to start a home fellowship that gave away 100% of the offering to the poor in the community. Today he is the author of the best-selling "Jesus Un" series of books, including "Jesus Unexpected: Ending The End Times To Become The Second Coming"
which is available now on Amazon.