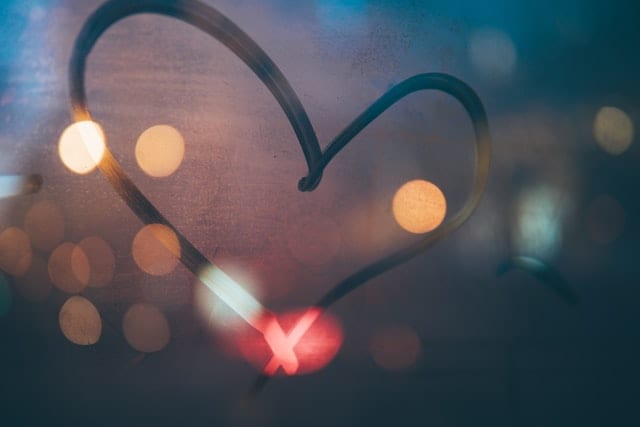 In our sin-obsessed version of Modern Christianity, there's almost nothing more important than answering this question: "What is sin?" Because we've made the Gospel an atonement theory that specifically says the "Good News" is how Jesus suffered the wrath of God as our substitute, and that wrath and punishment was centered on one thing – the fact that we are utterly, hopelessly sinful creatures.
Sin, therefore, is a very important thing. Perhaps, in this brand of Christianity, even more important than anything Jesus did or said. Everything pales in comparison to the inescapable stain of sin that we must all feel sorry for, confess and work hard to avoid at all costs.
I once met someone who told me her spiritual gift was to see everyone's sins. "I can look around the room and I can see everyone's weakness and sinfulness," she said. "It's like their sins are written all over their face."
But, our obsession with sin may be part of what prevents us from fully accepting the glorious reality of what Christ has already done for us through the Incarnation, Crucifixion and Resurrection. We're so focused on defining sin, and evaluating what sins are most deadly and whose sins are worse than ours, we forget the truth that sets us free from our sins and cleanses us from all unrighteousness.
For just a moment, let's indulge ourselves in this distraction and investigate the mystery of sin. What is sin? How do we define it? What can we do about it? How should we deal with it? What is the greatest sin someone can commit? Is there a sin that leads to death? What about the "unforgivable sin"? Have I committed it? If so, now what?
These are the sorts of questions I hear people asking on a regular basis. Almost no one calls me or sends me a message to ask me to explain the love of God, or to elaborate on how Christ transforms us into His image, or to help them understand how they can abide in Christ as He abides in us. No, sin is what seems to bother us the most. It occupies the bulk of our thoughts when it comes to God, unfortunately. We primarily worry about, ask about, focus on and try hard to categorize our own sins, and the sins of others.
The Greatest Sin?
I've always believed that the greatest sin anyone could commit was related to the Greatest Commandment. I mean, if it's the Greatest Commandment, then to break it would seem to be the greatest sin. So, what's the Greatest Commandment? Let's see what Jesus says:
""Teacher, which is the greatest commandment in the Law?" Jesus replied: "'Love the Lord your God with all your heart and with all your soul and with all your mind.' This is the first and greatest commandment.  And the second is like it: 'Love your neighbor as yourself.' All the Law and the Prophets hang on these two commandments." (Matt. 22:36-40)
If Jesus says the greatest commandment is to love God, and if the second greatest is "like the first" – to love others as ourselves – then the greatest sin must be to break either of those commands.
Simply put, if we fail to love God or to love others, we have committed the greatest of all possible sins.
These two things are linked together. Jesus says the second command is "like the first", so the command to love others is directly related to the command to love God. This is why John can tell us:
"If anyone says, "I love God," and hates his brother, he is a liar; for he who does not love his brother whom he has seen cannot love God whom he has not seen." (1 John 4:20)
So, our love for God (vertically) is connected to the way we love others (horizontally). This cross-shaped way of defining the greatest commandment is rooted in love; for God and for others. The way we love God is seen in the way we love others, and the way we love others reflects how much we love God. Which is why Jesus can tell us:
"Whatever you have done for the least of these my brothers, you have done it to me." (Matt. 25:40)
Our love for God, and for others, are intertwined. But there's a reciprocal element to our love for God and for others that is often unspoken, but nonetheless essential to fulfilling this command.
Here's what I mean: If you try to love me but I resist you at every turn, then you cannot really love me. You can express your love, you can show it in many different ways, but as long as I hold you at arms length – as long as I resist your love and refuse to "be loved" – then the transaction is never really complete. Love, by definition is what happens when two people give love and receive love from one another. If love is only a one-way street then that relationship is broken.
I can remember the first time this realization dawned on me. I was having coffee with my friend Tommy Nixon. He asked about our house church family and I told him how things were going and when I asked him about his house church community his answer astounded me. He said, "We're all learning how to love God and love others," he said, and I nodded in agreement. But then he continued, "…and we're learning how to receive love from God and how to receive love from one another." For a moment I just sat there staring into my coffee cup, processing what he had just said. But, of course, it made all the sense in the world as soon as I thought about it. Our calling to love God and others only works if we learn to receive love, too. How could I have missed it?
But, we do miss it, don't we? We tend to think of love as something we do to check off a box on some religious list. "Love God?" Check. "Love others?" Check. But if we're not actively working to become open to receive love from God, or from others, then we have only completed half of the equation. Our job is only halfway done. Or maybe it's not. Maybe if we never learn how to receive God's love we're already dead in the water. We've failed before we even got out of the gate. Because without first being filled with the love of God, what do we know about love?
As it says:
"By this we know love, that he laid down his life for us, and we ought to lay down our lives for the brothers." (1 John 3:16)
So, how do we even know what love is? Because Jesus showed us what love was when he gave his life for us. Where do find the love within us to love one another? From God, who is love:
"We love because he first loved us." (1 John 4:19)
"Beloved, let us love one another, for love is from God, and whoever loves has been born of God and knows God." (1 John 4:7)
And because we have come to know this incredible love experientially, because we have tasted and seen firsthand that God is love, and that God is good, it empowers us and changes us to become people who love others, and freely receive God's love from them:
"So we have come to know and to believe the love that God has for us. (1 John 4:16a)
But, do we know and believe the love that God has for us? Honestly? Is this part of your everyday waking reality?
"See what kind of love the Father has given to us, that we should be called children of God; and so we are." (1 John 3:1)
"Little children, let us not love in word or talk but in deed and in truth." (1 John 3:18)
Our identity is wrapped up in our identification with our Heavenly Father who loves us and calls us His children – and that is who we are! The more we focus on that as our true identity, the more it sets us free to be the children of God who were made in the image of God, and that image is all about love.
"God is love, and whoever abides in love abides in God, and God abides in him." (1 John 4:16b)
The key to everything, then, is to love God and love others. This means we have to admit that most of us aren't very good at receiving love. We've been hurt before. We know the pain of opening ourselves up to someone and having them crush our feelings and break our hearts and betray our trust. We tremble in our tears and vow "never again" to allow anyone to hurt us in this way. So, we start building our defenses. We start protecting our hearts from pain. But, this instinct is a mistake.
"To love at all is to be vulnerable.  Love anything and your heart will be wrung and possibly broken. If you want to make sure of keeping it intact you must give it to no one, not even an animal. Wrap it carefully round with hobbies and little luxuries; avoid all entanglements; lock it up safe in the casket or coffin of your selfishness. But in that casket—safe, dark, motionless, airless—it will change. It will not be broken; it will become unbreakable, impenetrable, irredeemable. The alternative to tragedy, or at least to the risk of tragedy, is damnation. The only place outside of heaven where you can be perfectly safe from all the dangers and perturbations of love is hell." – C.S. Lewis [The Four Loves]
Vulnerability is a risk. It opens us up to be hurt, to be disappointed, to be rejected and betrayed by others. But, without vulnerability we cannot love, or be loved.
As author and researcher Brene Brown expresses it: "Vulnerability is the last thing I want you to see in me, but the first thing I look for in you."[1]
Without vulnerability there is no love. Without vulnerability we cannot know courage, bravery or reward. Everything involves risk. If we cut ourselves off from vulnerability, we cut ourselves off from love.
This is why Jesus prioritizes forgiveness as a daily practice for his disciples. Because people have hurt us in the past, and people will most likely hurt us again in the future. Therefore, forgiveness is a skill we should begin to develop as early as possible. Rather than to develop a thick skin which allows us to get hurt and keep moving as if nothing happened, Jesus urges us to sincerely learn the art of forgiveness. To do the hard work of healing those inner wounds so we can continue to love God and others at peak capacity.
"If you only love those who love you, what credit is that to you?" – Jesus (Luke 6:32)
But no one is saying forgiveness is easy. It's not. But, it's still important to practice forgiveness. Why? Because according to numerous psychologists and mental health researchers, it's the key to better mental, emotional, psychological and spiritual well-being.
According to the American Psychological Association, unforgiveness is killing us:
"Anger and hostility are linked to a higher risk of heart disease, and poorer outcomes for people with existing heart disease."[2]
Research has shown that forgiveness is linked to improved health outcomes such as:
Reduced anxiety
Less Depression
Fewer psychiatric disorders
Reduced physical health symptoms
Lower mortality rates
In the book "Forgiveness and Health" researchers detailed the physical and psychological benefits of forgiveness:
"We know chronic stress is bad for our health…Forgiveness allows you to let go of the chronic interpersonal stressors that cause us undue burden."[3]
So, forgiveness is a big deal, and it's essential not only to our spiritual life, but to our physical health as well.
But, how do we forgive? Is there a practical way to develop the discipline of forgiveness?
Here's what's worked for me. Whenever I'm feeling hurt or betrayed by another person, I try to sit down and remind myself of a few things.
First, that I've most likely done the same thing to another person at some point in my life. Often, when I take the time to examine myself in this way I realize that I've usually not only done something similar, I've often done even worse things.
Second, I remember how good it felt to be forgiven when I was the one who had failed.
Finally, I take the time to pray a blessing over them and I try not to stop praying for them until I can really mean it deep in my heart.
The first time I did that I thought it was pointless. But, at the time I really felt like it was important to follow Jesus's command to "bless those who curse you and pray for those who mistreat you." (Matt. 5:44)
Now, in this particular case I was in the right. This person had not only betrayed me and my family, he had publicly attacked me. This was someone I had believed to be a brother in Christ, and a friend. He had hurt me very deeply. Yet, still, I felt that I needed to at least go through the motions.
So, I got down on my knees and I started to pray for him. At first, I was just going through the motions; saying the words without any meaning behind them. But, as I continued to pray over my friend I started to experience something strange in my heart. I started really wanting God to bless him. As I was praying for him the faces of his three children came to my mind and I prayed a blessing over each of them. Then I saw his wife, and so I prayed for her and for their marriage and for their home to be a place where strangers could come and sense the presence of God. I started picturing them together as a family and I began to pray a great blessing over their finances. I started to pray that the goodness and grace of God would be so manifest over each of them that people who passed them in the street would stop and say, "Wow, these people are so very loved by God!" And I meant it. I meant every single word of it. By the time I finished I was wiping away tears of joy from my cheeks. I really loved him. I really loved his family. I really wanted God to pour out His amazing grace and infinite mercy on every single of one of them.
And that's when the pain, the anger and the hurt were eclipsed by a deep, sincere love for my friend. The wound was healed. The issue was closed. I only wanted the best for him and his family.
I stood up and walked away as someone who had been set free from a prison. Because unforgiveness is like a cancer. It can eat at you from the inside out.
That's when I realized that forgiveness is not really for that other person at all. It's for us. We need to forgive them more than they need us to forgive them.
"There is someone that I love even though I don't approve of what he does.  There is someone I accept though some of his thoughts and actions revolt me.  There is someone I forgive though he hurts the people I love the most. That person is me." – C.S. Lewis
Forgiveness is what we do because we are the ones who need to be set free from unforgiveness.
It's less about letting them off the hood and more about becoming people who know how to love and forgive others.
We love and forgive precisely because we know what it's like to be loved and forgiven.
**
[1] Brene Brown, Daring Greatly: How the Courage to Be Vulnerable Transforms the Way We Live, Love, Parent, and Lead.
[2] From The American Psychological Association article, Forgiveness can improve mental and physical health: https://www.apa.org/monitor/2017/01/ce-corner
[3] Forgiveness and Health: Scientific Evidence and Theories Relating Forgiveness to Better Health, by Loren Toussaint (Editor), Everett Worthington, (Ed), David R. Williams (Ed), 2015.
**
Surviving Pastoral Deconstruction
On Jan. 16 and 17, 2021 we'll launch Ground Zero: Renew for pastors and former pastors who are deconstructing their Christian faith.
We have 10 FREE seats available for a limited time. If you're a deconstructing pastor and you can't afford the $19.99 registration, please leave a comment below.  Or, 
REGISTER HERE>   for $19.99
Keith Giles and his wife, Wendy, work with Peace Catalyst International to help build relationships between Christians and Muslims in El Paso, TX.  Keith was formerly a licensed and ordained minister who walked away from organized church over a decade ago to start a home fellowship that gave away 100% of the offering to the poor in the community. Today he is the author of the best-selling "Jesus Un" series of books, including "Jesus Unexpected: Ending The End Times To Become The Second Coming" 
which is available now on Amazon.