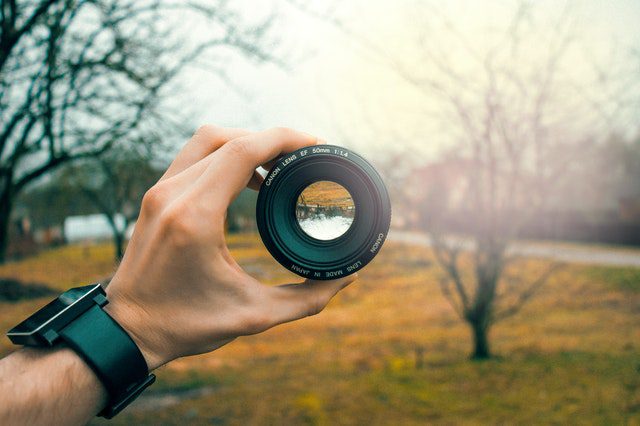 There's a common phrase that reminds us that what we focus on is what we give power to. I've heard it repeated most often in Christian circles to warn people not to overemphasize demons or the power of The Enemy in contrast to Jesus and the power of the Gospel. But, it's also relevant to Christians who focus on signs and wonders, or miracles so much that they deny the role of suffering in our daily lives, or in our own personal spiritual development.
Simply put, whatever we tend to focus on or emphasize usually becomes the character of our faith which, in turn, shapes who we are.
So, as I was pondering this phenomenon I suddenly realized that this mechanism also works whenever we focus too much on our sin nature. In fact, this is pretty much what the Christian Church today has become. Our obsession with our wretched sinfulness has warped our view of God and our view of Humanity, and of course, twisted the way we see ourselves.
If you look for a demon behind every circumstance, you give power over your life to the forces of darkness rather than the Kingdom of Light. If you constantly focus on your sin nature, you become incapable of seeing the good in yourself or others and you hold God – and the Love of God – at arm's length [ because you've convinced yourself you don't deserve it].
But, if you focus on the Love of God, you might see an improved return on your investment.
Meditate on the reality that "God is Love" [1 John 4:16] and you'll start to realize how loved you really are.
Accept the truth that nothing can ever separate you from the Love of God [Romans 8:38-39] and you'll discover an exceptional confidence in this love that will not let you go.
Believe in this love that is higher and wider and longer and deeper than anyone could ever imagine and just may discover an inner joy bubbling up within your soul that defies understanding [Eph. 3:15-19].
Stand on the ground that the greatest commandments are simply to love God and love others as you have been loved and suddenly you rest in the simplicity of your connection with God and everyone around you. [Matt. 22:36-40]
Embrace the idea that God sent Christ to reconcile the entire World to Himself and NOT to count our sins against us, and you may finally rest in the arms of an Abba Father who calls you beloved and delights in your very existence. [2 Cor. 5:19]
So, if what we focus on matters, let me encourage you to direct your focus away from demons, or sin, or hell, or anything else that distracts you from the glorious reality of this God who created you, treasures you, adores you, loves you and celebrates you with every beat of your heart and every breath that you take.
Love has the power to change us from within; to transform us from the inside out.
There is no greater power on earth than love. God's love is especially eternal and unshakeable. When everything else ceases, fades and vanishes away there will be one thing that remains: Love [1 Cor. 13].
So, focus on this love. Let this love overwhelm your fears, silence your doubts and settle your anxious thoughts. Rest in this love. Trust in this love. Meditate on this love. Accept it. Receive it. Believe it.
And then? Live it. Share it. Multiply it.
And remember: Love never fails.
**
Ground Zero: Academy 2.0 features inspiring conversations with insightful authors, teachers and spiritual nomads like Peter Enns, Matthew Distefano, Cindy Wang Brandt, Thomas J. Oord, Maria Francesca French, Gabriel Gordon, and special guest, Leanne Hooper.
Keith Giles and his wife, Wendy, work with Peace Catalyst International to help build relationships between Christians and Muslims in El Paso, TX.  Keith was formerly a licensed and ordained minister who walked away from organized church over a decade ago to start a home fellowship that gave away 100% of the offering to the poor in the community. Today he is the author of the best-selling "Jesus Un" series of books, including "Jesus Unforsaken: Substituting Divine Wrath With Unrelenting Love" 
which is available now on Amazon.