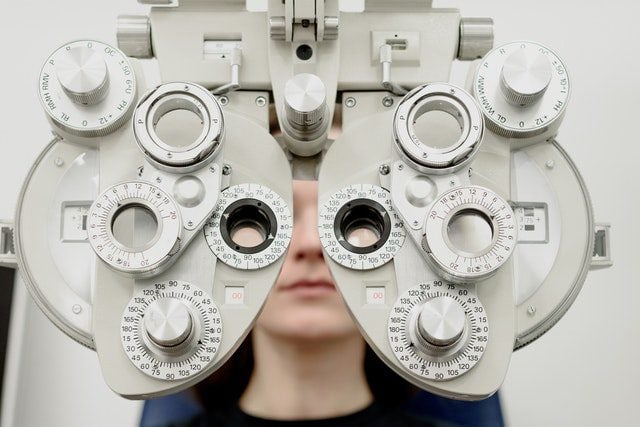 I'm beginning to think that the Apostle Paul's epistle to the Romans might be the lynchpin of Evangelical Christianity's blind spot when it comes to who God is, what Jesus said and what the actual Gospel is all about.
To hear most Christian Bible teachers today, the book of Romans is all about how God hates Gay people, Christians should support the police state and join the military, we are all wretched sinners who can't escape our sin nature, and the formula for how to get saved [i.e. "The Roman's Road"].
But this letter to the Romans isn't about any of that.
At all.
Romans chapter 1 is NOT a condemnation of Gay people. What Paul does in the first chapter of Romans is to set up the reader so he can reveal their own judgmental nature to them in Chapter 2. So, he starts out by stoking the fires of condemnation in the hearts and minds of his readers against "those pagan idol-worshippers" who do all sorts of detestable things in their blind devotion to their false gods, and THEN in the very next chapter he drops this bomb on them:
"You, therefore, have no excuse, you who pass judgment on someone else, for at whatever point you judge another, you are condemning yourself, because you who pass judgment do the same things. Now we know that God's judgment against those who do such things is based on truth. So when you, a mere human being, pass judgment on them and yet do the same things, do you think you will escape God's judgment? Or do you show contempt for the riches of his kindness, forbearance and patience, not realizing that God's kindness is intended to lead you to repentance?" [Romans 2:1-4]
The entire point Paul wants to make here is that we should NOT condemn others but recognize our own failures – and even repent of our own tendency to pass judgment on people we consider to be "sinners" and "abominations".
So, whenever Christians use Romans 1 to attack the LGBTQ+ community, they are guilty of the very thing Paul is writing to expose.
Romans 13 is NOT about how Christians should support the police state or join the military.
See, Paul wrote Romans 13 to Christians who were suffering under the Hitler-esque reign of one of the most vile, evil and cruel leaders the world has ever known – Nero.
So, his point wasn't to praise the authority of Nero. Far from it.
As my friend Steve Scott says about this chapter:
"Romans 13 suffers from a poorly-placed artificial chapter division that if read from 13:1 distorts the true meaning of the overall context flowing from ch 12. The overall context is that if somebody commits evil against you, you do not take revenge, but allow the civil magistrate to punish the evildoer. If you start reading in 13:1 it seems to create an authoritarian government that demands that we obey all laws. But taken in the overall context, ch 13 is actually telling us that if WE commit evil, then WE should submit to the punishment given to us. It is far less about obeying the government and being loyal to it than it is about accepting justice when we are the ones doing the evil."
So, the point is that Romans 13 is less about endorsing a certain ruler [or rulers] as "God's Servants" regardless of the evils they do, and more about how we shouldn't rebel against their authority in terms of wielding the sword to punish those who do evil, [and less about cheering for our nation when it wields the sword against others].
It's also not giving permission for Christians to join the State in their use of deadly force. Paul's statements in Chapter 13 are about "The State" [not the Church]. For a picture of what he expects of The Church, we need to back up and read Chapter 12 which tells us to lay down our lives for Christ and one another in love. Once we mix up these two separate realities, we've really missed the point completely.
The State carries the sword. The Church wields the cross, and the cross only kills the one who carries it.
Romans does NOT teach us that we are helplessly evil creatures.
Yes, there is that famous [infamous?] passage where Paul says:
"So I find this law at work: Although I want to do good, evil is right there with me. For in my inner being I delight in God's law; but I see another law at work in me, waging war against the law of my mind and making me a prisoner of the law of sin at work within me. What a wretched man I am! Who will rescue me from this body that is subject to death?" [Roman 7:21-24]
Now, I get it. That sounds pretty bleak, doesn't it?
Well, it is a little depressing until you read THE VERY NEXT VERSE where Paul answers his own question "Who will rescue me from this body that is subject to death?" with the triumphant exaltation: "Thanks be to God, who delivers me through Jesus Christ our Lord!" [Romans 7:25]
See, most of the Roman epistle is written in something called "Prosopopeia" which is an argumentative writing style where the author pits one set of arguments against an opposing point of view in a back-and-forth virtual debate where the ultimate point is to prove one side wrong and establish the strength of the author's actual position.
If we understand this we'll notice that the two opposing viewpoints Paul juxtaposes in Romans are:
*God loves the righteous and condemns the sinners
*God shows mercy on everyone because God is better than we are
As Paul builds his case starting in Romans 1 his mock-argument between an imaginary "Saul" [representing his former Pharisaical viewpoints] and the newly-redeemed "Paul" [representing his actual views] the entire conversation comes to a resounding climax at the end of Romans Chapter 11 where Paul spikes the football in the end zone with this final knockout punch:
"I do not want you to be ignorant of this mystery, brothers and sisters, so that you may not be conceited: Israel has experienced a hardening in part until the full number of the Gentiles has come in, 26 and in this way all Israel will be saved. As it is written:
"The deliverer will come from Zion;
    he will turn godlessness away from Jacob.
27 And this is my covenant with them
    when I take away their sins."
28 As far as the gospel is concerned, they are enemies for your sake; but as far as election is concerned, they are loved on account of the patriarchs, 29 for God's gifts and his call are irrevocable. 30 Just as you who were at one time disobedient to God have now received mercy as a result of their disobedience, 31 so they too have now become disobedient in order that they too may now receive mercy as a result of God's mercy to you. 32 For God has bound everyone over to disobedience so that he may have mercy on them all." [Romans 11:25-32]
And immediately after this mic-drop statement about how God declares EVERYONE disobedient SO THAT God may HAVE MERCY ON EVERYONE, Paul does a little victory dance complete with an invisible fist-pump where he crows:
"Oh, the depth of the riches of the wisdom and knowledge of God!
    How unsearchable his judgments,
    and his paths beyond tracing out!
34 "Who has known the mind of the Lord?
    Or who has been his counselor?"
35 "Who has ever given to God,
    that God should repay them?"
36 For from him and through him and for him are all things.
    To him be the glory forever! Amen."
Or, to paraphrase slightly: "Wahooo!!! In your face law-teachers! God is going to save, rescue and redeem EVERYONE no matter what you say!! YES!! God is SO AWESOME!!"
And it's with the same triumphant energy that Paul pivots into Romans 12 where he says, "THEREFORE, in view of God's mercy…"
In other words: "BECAUSE we now realize that God's mercy is for EVERYONE, let's do this…"
And what is "this"? He says: "Therefore, I urge you, brothers and sisters, in view of God's mercy, to offer your bodies as a living sacrifice, holy and pleasing to God—this is your true and proper worship."
So, for those who ask, "If everyone will be saved, what's the point?", Paul's answer is exactly this: "Surrender everything to this God of infinite love who has loved you and rescued you with this limitless mercy."
Why? Because this is the most appropriate "true and proper worship" for those who fully recognize God's abundant grace for the entire human race.
If you read Romans one way, it's a document that affirms the view that God is too Holy to accept you and that you are too sinful to live. BUT, if you read it the way Paul wrote it – as a critique of that false assumption and an affirmation that God's love and mercy are poured out on every single one of us – you'll see that it's impossible to see Romans as anything other than the epic manifesto of God's desire to save absolutely everyone.
A friend once remarked to me that if Romans had ended at Chapter 11, maybe Paul's main point in this letter would be made more obvious. I think maybe he was right. But, sadly, our capacity to see what we want to see, and to ignore anything that contradicts our assumptions, is sometimes impossible to overcome.
I wish my Evangelical Christian friends could read Romans the way Paul intended. For now, I remain perplexed at how often they quote the opposing voice of "Saul" in this epistle and completely miss the corrective voice of the Apostle Paul who simply wanted to expose and diminish the Pharisee within each of us in favor of a more beautiful vision of Christlike love, grace and mercy.
Until we can read Romans through the eyes of Christ, we'll forever miss the beautiful truth that God showers everyone with mercy, and that means we should too.
**
Ground Zero: Academy 2.0 features inspiring conversations with insightful authors, teachers and spiritual nomads like Peter Enns, Matthew Distefano, Cindy Wang Brandt, Thomas J. Oord, Maria Francesca French, Gabriel Gordon, and special guest, Leanne Hooper.
Keith Giles and his wife, Wendy, work with Peace Catalyst International to help build relationships between Christians and Muslims in El Paso, TX.  Keith was formerly a licensed and ordained minister who walked away from organized church over a decade ago to start a home fellowship that gave away 100% of the offering to the poor in the community. Today he is the author of the best-selling "Jesus Un" series of books, including "Jesus Unforsaken: Substituting Divine Wrath With Unrelenting Love" 
which is available now on Amazon.