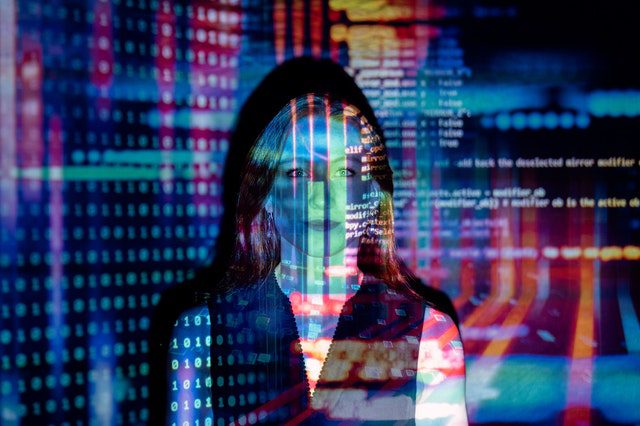 Believe it or not, the most controversial and scandalous topic I have ever talked about is: Love!
Christians, especially, are the first to complain. They'll actually accuse me of talking about love "too much", which has always struck me as odd since God IS Love, so I'm not sure what I'm supposed to be talking about more if not Love.
The Apostle Paul himself even said, "The ONLY thing that counts is faith expressing itself through love." [Gal. 5:6]
One of my favorite passages is where Paul tries his best to find the words to express this astounding love of God to the Christians in Ephesus.
He says:
"For this reason, I kneel before the Father, from whom every family in heaven and on earth derives its name. I pray that out of his glorious riches he may strengthen you with power through his Spirit in your inner being, so that Christ may dwell in your hearts through faith. And I pray that you, being rooted and established in love, may have power, together with all the Lord's holy people, to grasp how wide and long and high and deep is the love of Christ, and to know this love that surpasses knowledge—that you may be filled to the measure of all the fullness of God." [Eph. 3:15-19]
The important thing to remember about love is that it doesn't originate with us. It starts with God. As it says in 1 John:
"Let us love one another, for love comes from God….This is love – not that we loved God, but that God loved us." [1 John 4:7-10]
When Jesus summarized the "Greatest Commandment(s)" he said:
"The greatest commandment is this: to love the Lord your God with all your heart, soul, mind and strength….and the second greatest is like the first: to love your neighbor as yourself." [See Matt. 22:36-40]
So, if we're hoping to actually live this out there's something we need to realize: If we don't learn to RECEIVE love from God we'll never fulfill the first command. Because since love comes from God we first need to receive God's love. And if we want to obey the second greatest command, we also need to learn how to receive love from others. Otherwise, we'll all be trying to love one another but no one is receiving anything from anyone.
If we hold one another, and God, at arm's length, we'll never really reach our full potential as people who love God and love one another the way Jesus suggests.
Let me ask you: How are you at receiving love from anyone?
If you're honest, I'll be you'll admit that it's not so easy to accept a compliment from anyone, or any form of affection or kindness from other people.
Why is that?
Well, my theory is that most of us have been programmed most of our lives to believe that we are worms and wretches, and that there's nothing good in us and our thoughts are only evil all of the time. [Calvinists call this "Total Depravity", btw.]
This strong connection between loving God and loving others is something Jesus alludes to in what we call "The Lord's Prayer" where he teaches us to pray with this connectivity in mind. This is why Jesus never teaches us to pray "MY Father who are in heaven…" or "Give ME my daily bread…" or "forgive ME of MY sins…", but instead tells us to pray to "OUR Father" and to ask for "OUR daily bread" and to pray for "OUR sins to be forgiven"…because we are all connected to God, and to one another.
This prayer of connection and community that Jesus teaches us is designed to remind us that we cannot say we love God if we don't also love one another. We are all members of ONE Family and we are all intended to share love and concern for ONE ANOTHER.
In John 14:20, Jesus really amps up this connectivity when he says: "In that day you will know that I am in my Father, and my Father is in me, and I am in you."
Whoa.
Try to visualize this as if it were some cosmic Russian nesting doll set and it will break your brain. How can Jesus be IN the Father if the Father is also IN Jesus…and then…Jesus [and the Father] is in…me?!
Yes.
The Apostle Paul expresses the same paradoxical interconnectivity like this:
"For in Christ the WHOLE FULNESS of Deity dwells in bodily form, and YOU have BEEN FILLED in HIM who is the Head of all rule and authority." [Col. 2:9-10]
Elsewhere we read another mind-blowing affirmation of this Christ/Father/Human entanglement here:
"YOU are FILLED with the FULLNESS of Him [Christ] who FILLS EVERYTHING in EVERY WAY." [Eph. 1:22-23]
And also:
"…for CHRIST is ALL and is IN ALL." [Col. 3:11]
Even King David sort of got into this when he famously wondered: "Where can I go from the presence of God? If I ascend to the Heavens you are there and if I descend even to the grave [Sheol] there you are.." [Psalm 139:7]
Bottom line: There is nowhere to go where God is not. There is nothing, anywhere, that is not filled with the fullness of Christ who fills everything in every way.
This is why Paul could say to Pagan idol-worshippers in Athens: "God is your Father and you are God's children and this "unknown God" [who is Christ] is the One in whom we all live, and move, and have our being." [See Acts 17:23]
It's sort of like two fish swimming along in the ocean and one of them says to the other: "The water is pretty cold today" and the other fish says, "What's 'water'?'"
Because, believe it or not, we are all swimming in the presence of God.
So, are you separated from God? NO!
Is anyone or anything separated from God? No!
This is why Paul can ask in Romans 8:35 "Can anything separate us from the love of Christ?" and then answer his own question a few verses later by saying, "No! I am convinced that NOTHING can EVER separate us from God's love. Neither Death, nor Life; Angels nor Demons, not the Future or the Past; no Powers, nor Height, nor Depth, nor ANYTHING ELSE IN ALL CREATION will EVER be able to separate us from the Love of God in Christ Jesus our Lord!" [v.38]
Doesn't that make you want to get a little Pentecostal? Jump up and shout "Halleluiah!" if you want to. I'll wait.
Now, I understand that we sometimes feel alone. We feel like God is far away. We feel as if our prayers bounce off the ceiling. We want to ask, "God, are you even there? Do you hear me? Do you care?"
As real as those feelings might be, I want you to remember the TRUTH and the REALITY is this: God is NOT separated from you and you are not, and will not, and CAN NOT ever be separated from God or from the love of God at any time, for any reason. Ever.
Now, the really, REALLY cool thing is this: Not only are you forever infused with the presence of Christ and the never-ending LOVE of God, you are also forever connected to everyone else around you – and everyone else who has ever lived, or will ever live.
Why? Because if Christ is in all of us, and if we are all in Christ, then we are all also connected to one another.
It's why Jesus could pray "Father, I pray that THEY [that's us] will be ONE even as WE ARE ONE." [John 17:21]
Think about all the ways that Jesus and the Father are ONE. Do they just "get along" with each other? Do they tolerate one another? OR are they SO connected that it's hard to tell where one ends and the other begins?
THAT'S the reality Jesus wants us to get. Christ is in us, and we are in Christ, and we are ONE with Christ, and with God and with EACH OTHER.
By the way, this is exactly what Quantum Science is revealing to us about ourselves and the Universe we live in. The illusion of separation between objects and energy is just that: an illusion. The reality is that everything we see and experience is quantumly entangled in ways we cannot fully explain or understand.
Not only that, but Quantum Science is also showing us that the age-old question: "How/Why does consciousness arise from matter?" [and more specifically, "Why does consciousness arise in the human brain versus a banana or a tree, etc.?"] is the wrong question to ask.
Based on what Quantum Science is unveiling to us, the real question we need to be asking is: "How does matter arise from consciousness?"
In other words, the essential and most fundamental force in the Universe appears to be consciousness, not matter or material objects.
[For more on this topic I recommend the book, "The Self-Aware Universe" by Amit Goswami]
Simply put: There is no "Them", there is only "Us." There is no separation from God, or from each other.
So, whenever you read verses like….
"Whatever you've done for the least of these you've done it  unto me." [Matt. 25]
"There is no longer any Jew or Gentile, Male or Female, Rich or Poor, Slave or Free..but WE are ALL ONE IN CHRIST JESUS" [Col. 3:11]
"Christ in YOU, the Hope of Glory!" [Col. 1:27]
"Saul, Saul, why do you PERSECUTE ME?" [Acts 26:14]
…just remember: We are all connected to God and to one another.
For now, maybe it's enough to simply try to sit in silence and learn to "Be Still and Know…" that God is nearer than your own heartbeat, and that this same God will never leave you or forsake you, and that you are loved with an everlasting love that will never run dry, and never fail, and never, ever diminish in any way.
Try to realize: You are loved with a love that transcends knowledge and that is infinitely higher, wider, longer and deeper than you could possibly imagine.
My prayer for you, and for myself, is that we would have the power to merely grasp this love and be filled with the fullness of Christ who fills everything, and everyone, in every way.
**
Ground Zero: Academy 2.0 features inspiring conversations with insightful authors, teachers and spiritual nomads like Peter Enns, Matthew Distefano, Cindy Wang Brandt, Thomas J. Oord, Maria Francesca French, Gabriel Gordon, and special guest, Leanne Hooper.
Keith Giles and his wife, Wendy, work with Peace Catalyst International to help build relationships between Christians and Muslims in El Paso, TX.  Keith was formerly a licensed and ordained minister who walked away from organized church over a decade ago to start a home fellowship that gave away 100% of the offering to the poor in the community. Today he is the author of the best-selling "Jesus Un" series of books, including "Jesus Unforsaken: Substituting Divine Wrath With Unrelenting Love" 
which is available now on Amazon.