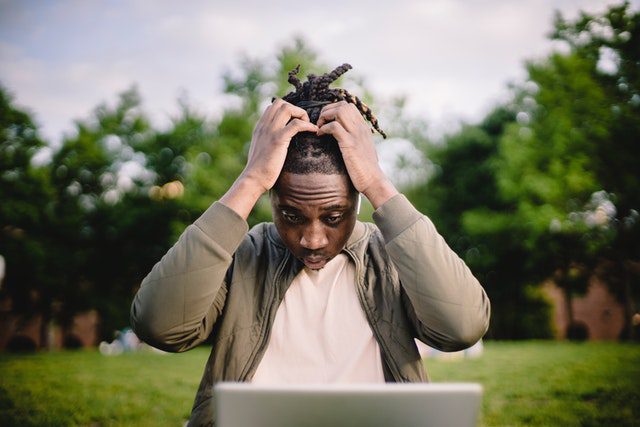 After my post yesterday seeking to answer the question Who Are The Nation's Top Progressive Christian Leaders?,  I received some gentle –  and some not-so-gentle – suggestions that my list was very, very White and for that I am sincerely apologetic.
Yes, I did attempt to clarify in that article that my post was "fairly subjective" and that these were "my picks" based on "How often do these people get quoted, shared, name-dropped or referenced in Progressive Christian posts, books, interviews or on social media", but, even so, the list I provided was severely lacking in diversity and, again, I want to apologize for my egregious oversight.
Before I post my updated and corrected list, let me first take a moment to say a very grateful "Thank You" to Kristin Kobes Du Mez who, although she was listed on my post, took the time to leave this comment:
"Thanks for the shoutout, Keith. As a historian, however, I feel a need to point out that traditionally, white Christians have not blazed the trail in terms of progressive Christianity. I'd suggest the inclusion of a number of additional progressive faith leaders, people like William Barber, Anthea Butler, Jemar Tisby, Jacqui Lewis, Michael Vazquez, Lisa Sharon Harper, Michael Curry, and Raphael Warnock, off the top of my head!"
My intention in the previous post was to identify current Progressive Christian Leaders who are having an impact today, but I do want to recognize the significant contributions people like Peter Gomes [whom I mentioned in that article], and James H. Cone [The Cross and The Lynching Tree], and Bishop Desmond Tutu, have made to my own personal spiritual growth and development.
It's also worth mentioning that my post failed to honor the many non-White voices that informed and inspired many of those White Progressive Theologians on my previous list. Their efforts should not go unnoticed or unmentioned in conversations like these.
To correct this oversight, here are some of the important voices that I, unfortunately, failed to recognize among the pantheon of Progressive Christian Leaders in our nation today:
Rev. Dr. Otis Moss III is the author of Dancing In The Darkness: Spiritual Lessons For Thriving In Turbulent Times, and Senior Pastor of Trinity United Church of Christ in Chicago, Illinois. The Rev. Dr. Moss has spent the last two decades practicing and a Black theology that unapologetically calls attention to the problems of mass incarceration, environmental justice, and economic inequality.
Rev. Dr. William Barber is a minister and social activist who serves as President and Senior Lecturer at Repairers of the Breach and is co-chair of the Poor People's Campaign: A National Call for a Moral Revival, named in honour of the original 1968 campaign founded by Martin Luther King, Jr.
Rev. Dr. Wilda C. Gafney is an American biblical scholar and Episcopal priest who is the Right Rev. Sam B. Hulsey Professor of Hebrew Bible at Brite Divinity School of Texas Christian University in Fort Worth, Texas. She's also the author of A Woman's Lectionary For The Whole Church.
Lisa Sharon Harper is the founder of Freedom Road, a consulting group dedicated to shrinking the narrative gap. A sought-after speaker, trainer, and consultant with more than 100,000 social media followers, Harper has written several books, including the critically acclaimed The Very Good Gospel: How Everything Wrong Can Be Made Right. Her work has been featured in the New Yorker, Relevant, Essence, HuffPost, the National Civic Review, andCNN, and she has appeared on PBS's Religion & Ethics NewsWeekly, TV One,Fox News, NPR, and Al Jazeera America. Harper previously served as chief church engagement officer at Sojourners, where she mobilized the church to engage campaigns on immigration reform and racial justice. Interview HERE>
Bishop Michael Bruce Curry is the 27th and current presiding bishop and primate of The Episcopal Church. Elected in 2015, he is the first African American to serve as presiding bishop in The Episcopal Church. He was previously bishop of the Diocese of North Carolina.
Rev. Dr. Jacqui Lewis is the author of Fierce Love and a public theologian and the first Black or female senior minister at the progressive, multicultural Collegiate Church in Manhattan, which dates to 1628. A graduate of Princeton Theological Seminary and Drew University, she is the creator of the MSNBC online show Just Faith and the PBS show Faith and Justice, in which she led important conversations about culture and current events. Raised mostly in Chicago, she now lives with her husband in Manhattan.
Dr. Robyin Henderson-Espinoza isn't a Progressive Christian, but they are the founder of the Activist Theology Project, a collaborative project committed to the collective work of social healing. Dr. Robyn Henderson-Espinoza is a transqueer activist, Latinx scholar, and public theologian. They live in Nashville, Tennessee. Interview HERE>
Raphael Warnock is the author of A Way Out Of No Way and senior pastor of Atlanta's Ebenezer Baptist Church, now serving as a senator from Georgia. He is the rare voice who can call out the uncomfortable truths that shape contemporary American life and, at a time of division, summon us all to a higher moral ground.
Cole Arthur Riley is the creator of Black Liturgies, a space for Black spiritual words of liberation, lament, rage, and rest; and a project of The Center for Dignity and Contemplation where she serves as Executive Curator, and the author of the new book This Here Flesh: Spirituality, Liberation and the Stories That Make Us. 
Rev. Yolanda Norton is founder of the Beyonce Mass, and she serves as the Executive Director of the Global Arts and Theology Experience (GATE) and Visiting Scholar at Moravian Theological Seminary. Her womanist scholarship explores how Scripture treats foreign women and how this has led to the oppression of Black women who encounter the Bible today. She is a PhD candidate in Hebrew Bible and Ancient Israel and Theology and Practice Fellow at Vanderbilt University. Rev. Norton is also ordained in the Christian Church (Disciples of Christ), and she holds a Master of Divinity and Master of Theological Studies degree from Wesley Theological Seminary and a Bachelor of Arts in Political Science from Syracuse University. Interview HERE>
Sandhya Jha is the founder and former executive director of the Oakland Peace Center and is the author of Room at the Table, the history of people of color in the Disciples of Christ, and  Pre-Post-Racial America: Spiritual Stories from the Front Lines on the subject of race and spirituality in America and was listed as one of the top five books on race and religion in 2015 by Publishers Weekly. Sandhya's book Transforming Communities: How People Like You are Healing Their Neighborhoods focuses on concrete ways that regular people are creating change community-by-community in an era where positive change can feel impossible. Interview HERE>
Rommell Parks-Weekly is a pastor and author of the book Homosexuality and the Death of the Church who shares openly about his experiences as a black, gay man and black pastor. Interview HERE>
Of course, no list like this could ever be exhaustive, so I will end this post as I ended my previous one by asking "Who did I miss?" and I hope to read your suggestions in the comments below.
Thanks, as always, for your patience with me. I'm trying to grow and learn and listen to voices outside of my own space. I'm very grateful to voices like these, and for many of you who took the time to kindly and gently suggest that I broaden my view on this subject.
Let's elevate those voices that have been pushed to the margins. I'm happy to make room for them here.
Peace!
**
Keith Giles is the author of the hot new bestseller, SOLA MYSTERIUM: Celebrating the Beautiful Uncertainty of Everything, available now on Amazon. Keith is also the host of Second Cup with Keith [a new solo podcast available now on the Ethos Radio App, for Apple and Android and on Spotify.