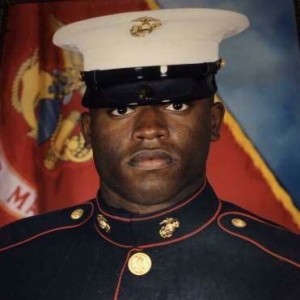 Jason Solomon died at age 41 in Hobbs, New Mexico on January 28th, 2016 and I cried like I lost one of my best friends. The seemingly strange thing is that we had never met outside of facebook.
The power of social media is an interesting one. It has the ability to ruin actual lifelong friendships and to create strong friendships between people who have never seen each other in person. Jason Solomon was loved and respected among many people online because he was an overwhelming positive force no matter what current events were swirling around us all. Jason Solomon was also an atheist and a humanist and this was very important to him. He made hundreds of friends online through various atheist and humanist groups and I highly doubt I was the only online friend who shed tears that night we all heard of his untimely passing.
At this time I am of course working in Ghana for the Humanist Service Corps. This past year I have lost two people I considered close friends and I am dedicating my year of work here to both of them. Jason's legacy lives on through the continued conversations online about his jokes and his overwhelming kind nature. It also continues through the work of a goofy white boy from Alabama who is volunteering in Western Africa. I think he would have found that simply hilarious. He was the very definition of a normal guy and he had one goal on social media- to make his friends laugh. I've talked to so many people who, like me, had him set to display on their facebook timelines first. I have since learned Jason was often a supportive voice and ear for so many who were dealing with struggles in their own lives. His happiness and attitude were contagious and I wake up every day and make a concerted effort to have a positive attitude just like him.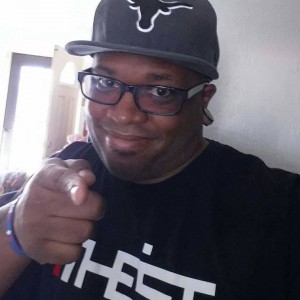 I sometimes find myself smiling and laughing at social media updates from other friends I've never met in real life. I have texted for years with dozens of people and now it seems like I'm watching a family member grow up from far away. In many instances I have been fortunate enough to meet my online friends in person. It has always strengthened our bond. I made an effort long ago to try and focus on the positive relationships with people online and not engage the negative. With the current presidential election, and the preceding months, that has been very hard to do at times. There is vitriol and discord unlike anything I can ever remember seeing on social media.
Facebook could use a lot more people like Jason Solomon. I know I certainly could.
He was a Marine. He was an avid and unapologetic trekkie. He touched countless people and they were better for knowing him. I certainly am. Jason Solomon left behind a legacy of kindness and love. That's as good as anyone can hope for when they leave us suddenly and unexpectedly. Right now, though,  I just miss my friend.
(photo source Jason Solomon's Facebook page)