I am working from July 2016 to July 2017 in Ghana for the Humanist Service Corps. My focus is supporting the women who have been banished due to witchcraft accusations. They live in camps that provide a sanctuary for them.
As I wrote in an earlier post my team was moved to Yendi, Ghana from Bimbilla, Ghana in February after a chieftaincy conflict in Bimbilla led to dozens of people being killed there and in the surrounding areas. Out of concern for our safety the administrators made the call to move us two hours north. I will remind you the violence in Bimbilla is the exception to the rule in Ghana. Ghana is an overwhelmingly peaceful nation with peace loving people.
The days since have been a disjointed effort to somehow build a foundation for the replacement team that is coming in June and setting up new projects in the limited time we have left. In Bimbilla we had nearly two years of work between the first years team and our own team. There had been a lot of intangible progress made through building relationships there. Regardless, the only certainty in life is change and that is no different on the savanna in the Northern Region of Ghana.
At this point last year I was getting ready to leave my wife and son for the year here. There are a lot of emotions you'll go through with a decision like that. Since I am the king of self doubt- or at least I was before Ghana- I often questioned the decision. The weeks were spent mentally preparing for the year here in Ghana. Now I'm on the other side of the year and I'm staring the return home in the face. I absolutely look forward to seeing my family and returning to my life there but I'm now having to come to terms with leaving friends behind here. I've written countless times of the beauty and kindness of the Ghanaian people. I will return to see them and I hope it's many, many times. Right now, though, I have to leave the life I built here very soon and those people I've become so close with.
Leaving Bimbilla early helped in a way because a good deal of my closest friends were there. I had to work through the stages of grief while still in Ghana.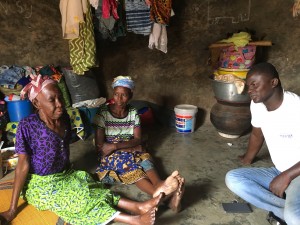 It's almost overwhelming in a way when I think back to our year here. I was working at a hardware store in Alabama a year ago. I knew I'd see and experience unimaginable and amazing things. I have. I am going to make an effort these last couple of months to make sure I take it all in and live in the moment with the people of the Northern Region of Ghana. I truly believe I've made a sustainable difference in many lives here and I hope to do so long into the future. Don't make the mistake of stereotyping Ghana in your typical western viewpoint here though. Ghana has a lot to offer the world and so do the peace loving people who we could all learn from. I think the biggest gift Ghana has given me is the knowledge of who I truly am and to believe in myself and the work I do.
I know its a cliché to say but I will leave a piece of my heart in Ghana. I have one more trip to make at the end of this month and I will have seen all ten regions in Ghana and all the major attractions, from the crocodiles of Page to the 600 year old Larabanga Mosque to the Elmina Slave Castle in Cape Coast. I've never explored another country the way I've explored Ghana. I've never experienced another culture the way I've experienced Ghana's culture.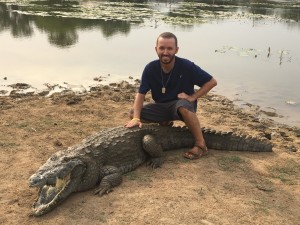 I will be forever grateful for the experience.
(pictures are from my personal collection)