The focus of this blog is secular humanism, particularly in the southern US, but from time to time I'll comment on social justice issues or stories from the south that grab my attention. I'm from Walker County, Alabama, and I write of my home often. It's a land where the most absurd things happen and this story is no different. Brace yourselves.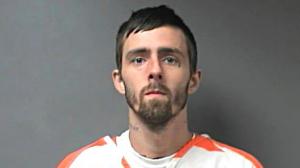 12 inmates escaped jail last week by using peanut butter to write a number over a door. This apparently fooled the guard into thinking he was opening a door to a cell when it was actually a door to the outside. Now I'm not the brightest tool in the shed but I have to wonder about this guard and his overall competency. Well at least he's got the "I'm the new guy" excuse.
An Alabama sheriff says a dozen inmates escaped from his county jail by covering up the numbers identifying an outside door with peanut butter, and then persuading a new jail employee watching them on closed-circuit television to open it from his control booth.

 "Changing numbers on doors with peanut butter — It may sound crazy, but these kinds of people are crazy like a fox." Walker County Sheriff James Underwood told a news conference. "He thought he was opening the cell door for this man to go in his cell, but in fact he opened up the outside door."
Most of the men were captured soon after the escape but one eluded the authorities and made his way down to South Florida. The authorities relied on tips from the public to arrest the last scheming skippy bandit and bring him to justice.  We can all sleep better tonight.
When asked for a comment on the inmate Martin County Sheriff William D. Snyder said, "I can tell you this: He won't be getting peanut butter."
(Photo Credit Walker County Alabama Sheriff's Office via AP)