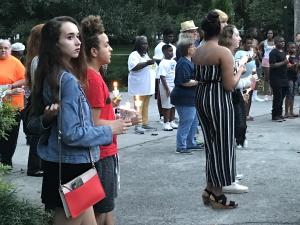 This evening I walked ten minutes to Forsyth Park with a book to enjoy the beautiful weather.  After some time sitting by the fountain reading, a young lady approached me with a candle and said in a sweet voice, "would you like to join us for this vigil to remember those killed at the school shooting in Texas?"  I thanked her and told her I would approach once it began.
It was something simple.  Three high school students spoke, each one less than three minutes.  The evening concluded with a song.  The urgency in the young man's voice was evident, "are we next?"  One of the young ladies spoke about the preciousness of life.
Fear is what primarily motivates these young people to action, not the political issue of gun control.  Fear of feeling like a bulls-eye while sitting in the classroom understandably makes students call for action.  It is imperative that society listens carefully to these young people.  One of the speakers deeply lamented that nothing has come from the March for Our Lives held after the shooting in Parkland, Florida.  These young people feel abandoned by the political machine.
I recently commented on this issue on a previous post.  I wrote:
There are many in the United States today living in fear when they should not have to live in fear.  I find it scandalous and unimaginable that high school students have active shooter drills at school.  A high school student should not be in fear for his or her life when entering past the school's doors.  School should be a safe place.  I understand and respect the students who have said "enough" and are seeking change.
There are numerous and oftentimes contrary ways to proceed.  At a time when there should be an open, frank, and peaceful dialogue, I find it outrageous that so many have resorted to name calling, assumptions, and the failure to recognize the fear with which thousands of students live.  Whether the solution is armed guards at every school, increased gun control, arming teachers, limiting entry points at schools, etc., all the options must be considered without bullying and name calling.  We have to listen carefully to those crying out due to fear, otherwise we trample over their dignity and ignore their justifiable lament.
I am grateful that I ended up listening to these young people.  They need our support.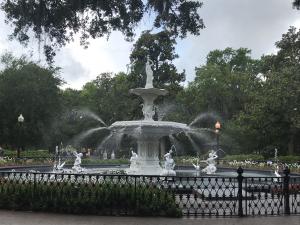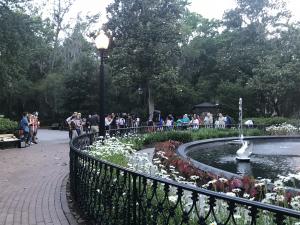 Pictures are mine, all rights reserved