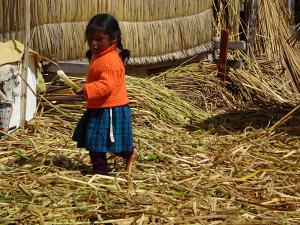 When we are sick, it makes no sense to wait until we are healed to go to the doctor.  Rather, we go to the doctor so he or she can heal us, no matter how sick we are. The doctor does not judge us for being sick.  It is the doctor's job to be present among the sick in order to heal them.
We approach Jesus in this same way: ill, in need of His help and trusting that He can heal us. In the past few years, Pope Francis has said several times, "the Church is a field hospital and we must heal many wounds." We come to Jesus not because we are healthy and perfect, but rather because we are wounded by sin.  Every Mass begins with the recognition of our sins, so nobody can approach God without an awareness of his or her need for forgiveness.
When we look at Jesus' public ministry, we see that while preaching the Gospel, He healed the wounded, helped the marginalized, and forgave sinners. Jesus always approached the sick, the poor and the weak. How so? Because they needed Him more, in the same way the sick need the doctor more than the healthy do.
In the first reading, the Prophet Isaiah describes the work of God among His people in a beautiful, hopeful way: "the eyes of the blind will be opened, the ears of the deaf will be cleared; the lame will leap like a stag, the tongue of the dumb will sing."  Isaiah teaches us that God comes to restore all things to their perfect state; He brings wholeness and health.
It is difficult to grasp how God has assumed a human nature like ours, and even more challenging to grasp, is the fact, that Jesus lived in a marginal part of the ancient world and was associated with the most neglected: the blind, the deaf, the poor, sick, marginalized, and sinners.
God chose the young Mary, a poor and humble virgin who lived in a village with less than 200 people, to be the mother of His Son. Jesus chose fishermen with little education to be his disciples. One of his most loyal followers was Mary Magdalen, a repentant sinner. Matthew was a tax collector who was considered a traitor by his own people. Jesus did not come to call the righteous, but sinners. He did not come looking for the healthy, but the sick.
Consider the many people Jesus encountered during his ministry, and how their lives were completely changed due to that encounter.  Think about deaf man of today's Gospel passage who lived his life with a speech impediment and unable to hear. After his encounter with Jesus, his life changed forever.  He surely praised and thanked God for his healing for the rest of his days.  This man was both physically and spiritually healed.   He became a witness to the reality that God is close to the poor, the marginalized, the sick and those forgotten by society.
As disciples and imitators of Christ, we are called to reach out to the marginalized in society.  Those who are completely disenfranchised; those who cannot even stand in the margin of society because they are completely left out.  Who are these people, where do we find them?
We find them in the park benches in downtown Savannah.  Yes, they oftentimes will lie to you, they will sometimes have some great stories to tell, but we are called to show love and kindness.  If they don't experience love and kindness from us, how will they ever change?  God does not wait for us to change to then love us.  He loves us so that His love can change us.  Him loving us makes us lovable.  We cannot wait for the people we meet to change first for us to then help and love them.  It is in showing our love that they will be transformed.
We find them living in trailer parks, many of them undocumented.  They have come to this country and they work hard to achieve the American dream.  Though they will never achieve it themselves due to lack of proper documentation, they work so their children will have a better future.  The undocumented have a hidden existence.  Most of them are honest and hardworking men and women who are judged due to rotten apples that either take advantage of the system or cause trouble.
This next group is very difficult to find because they are completely out of sight.  Those in prison are completely separated from society due to crimes they have committed, yet they still need God's mercy and healing.  There is a desperate need of the Gospel in prison, a place where there is much despair.  While in the parish, I would celebrate Mass at two different prisons and was always humbled by the piety and knowledge of the men who came to Mass.
We are all weak and poor before God.
We are all broken and in need of his divine assistance.
Considering the words of Saint James, we are no better than the man sleeping on the bench on Lafayette Square or the woman who spends fifteen hours every day picking blueberries in Douglas, Georgia.  Those with rich clothes and those with shabby clothes are called to be part of the Kingdom of God.  We cannot judge, but rather, recognize our common need for God.
Jesus, the divine physician, gives us the medicine we need to be reconciled with God and with our brothers and sisters. He wants to forgive us and lift the burdens we carry. We must recognize our need of His mercy while at the same time follow His example by going out to the margins to meet the needs of others.
Picture is mine, all rights reserved.  Puno, Peru, 2015
Homily 23rd Sunday of Ordinary Time Year B