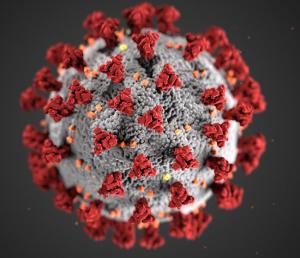 Many times I heard my dad say, "when I saw man land on the moon, I knew anything was possible." He was a twenty-two year old man in 1969, had just finished his studies, and was about to marry my mom. Progress, especially since the industrial revolution, has defined the trajectory of humanity. Everything is done for the sake of improvement and the betterment of the human experience. In the last one hundred years we have probably witnessed more technological innovation than in the millennia-old history of mankind. The advent of smart phones in our lifetimes alone has revolutionized the way we function as a society. It does appear that anything is possible.
Suddenly however the human race has experienced a startling shock. The technological progress we have experienced has allowed us to exert total control over our surroundings, but we are now facing a reality beyond our ability to contain. How can there be no vaccine or cure for COVID-19? Why cannot health officials or politicians put a stop to it? Despite our progress we are left with a feeling of utter helplessness before an invisible virus that continues to spread throughout the world.
Many years ago I read the book The Lexus and the Olive Tree where the author pointed out that in one day he visited a Lexus manufacturing plant and later that same day watched on television how people were fighting over ancestral lands in the Middle East – fighting over who owns what olive tree. The coronavirus pandemic reminds me of the contrast that Thomas Friedman experienced and described in his book. We live in a very modern world that strives to solve every problem and control all chaos, yet we have been left almost powerless before an ancient and elementary component of our human existence: disease. No matter how modern and advanced we have become as a society, the reality we are facing today was faced by the most ancient of our ancestors. How quickly we have collectively forgotten this component of the human experience.
Our understanding of disease and medical advancement both place us at an advantage compared to our ancestors, but our experience is the same. Living in these times of the coronavirus pandemic not only makes us grow in solidarity with every other person alive today, but with the dead. It links us with the billions of people who have lived before us and have experienced the same uncertainty as we are now. As our ancestors did, we find comfort and consolation in our faith in Jesus Christ who meets us on the path that we are currently walking and reminds us, "I am the resurrection and the life. Whoever believes in me, though he die, shall live, and everyone who lives and believes in me shall never die." In our worries, our struggles, and our illness, God sends His Son to dwell in our midst. Even though we may not gather every Sunday as a community for the sacraments, we know that Jesus not only knows our pain, but experiences it with us. Christ is near.