Winston Hamilton, the Atheist Pig, has returned. Here is our hero discussing the complexities of the Bible.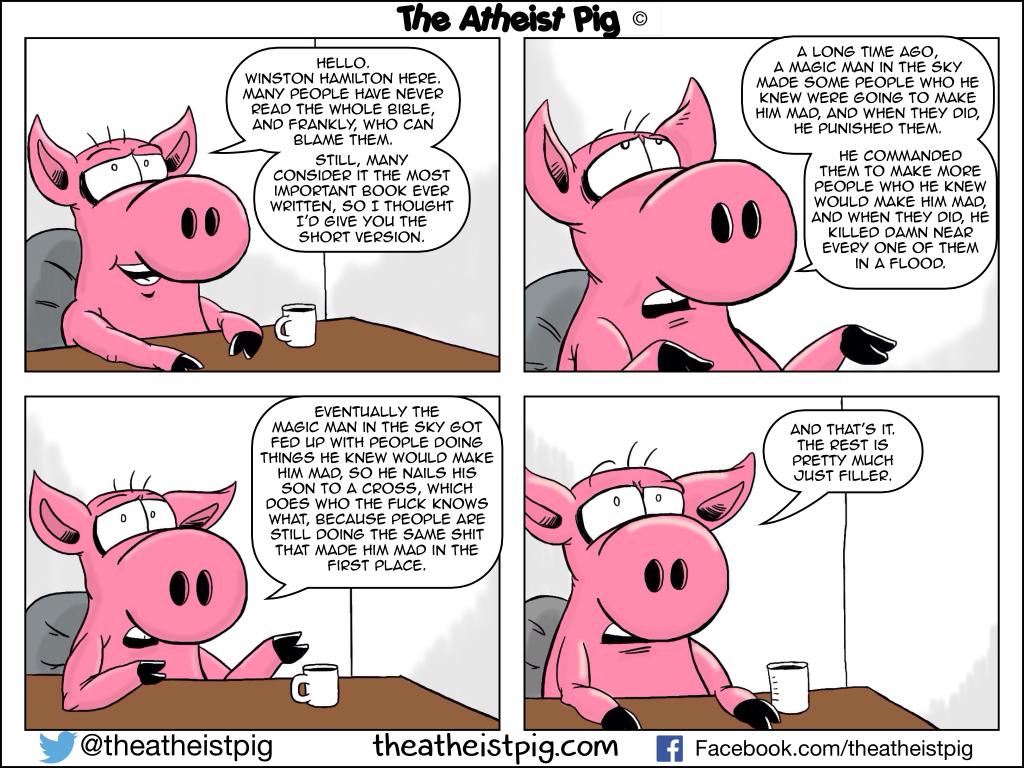 Atheist Pig had closed down shop some time ago, as many of you may remember.  I was super not unhappy (sorry, that's the closest to happy I get with my pants on) when I heard that Winston had come out of retirement.
You can follow Atheist Pig on Twitter @TheAtheistPig
Note: You won't find this comic on his site today (7/9/15). It's going up tomorrow.