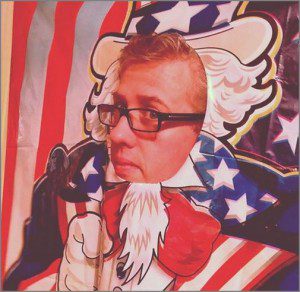 William Scott, aged 38, was gobsmacked when his seven year old daughter's principal called him in the early afternoon last Tuesday. His daughter, Mikayla, had been expressing her love of logic on the playground earlier that day which had left many of her classmates in tears and others very angry.  The principal reported that the blond, blue eyed little girl had been telling everyone: Magic isn't real! Santa is magic! Santa isn't real! God is magic! God isn't real!
"My wife and I try to teach our children an appreciation for science and reason," Mr. Scott stated. "I had no idea that Mikayla would say such, well, something like that."
The principal suggested that little Mikayla be sent home for the last part of the day so that he could "Get some control of the situation" and organize grief counselors to talk with the affected students.
"We haven't had a situation like this since that fifth grader brought in a copy of The Communist Manifesto. That certainly caused a stir," the office secretary admitted.
"Mikayla has been a lot more assertive since we bought her that Rosie the Riveter lunchbox," Tracy Scott, commonly referred to as Mom around the Scott house, wrote in a prepared statement. "When that boy at school told her she couldn't do math because she was a girl, Mikayla demonstrated that she could swing that thing really well and count at the same time."
Regardless of the explanations for their child's behavior, some of the local clergy are crying out that their religious freedoms are at risk. A full page ad has been placed in the local newspaper which explains that America is a Christian country, and that it takes its freedoms seriously. While freedom of speech is important, the First Amendment only applies to discourse that is sanctified by the supreme law of the land – the Bible.
Back at the Scott house, Dad has been debriefing his daughter on the ins and outs of social etiquette. The confused little girl asked her dad whether it was important to tell people the truth. Dad responded that telling the truth was important. However, there were better ways of making your point than hitting people over the head with your lunch box or with syllogisms
Author's note: While this story is not real it is based on a developmental stage that my daughter just went through where she went around the house crying out, Magic isn't real! Santa is magic! Santa isn't real! God is magic! God isn't real!