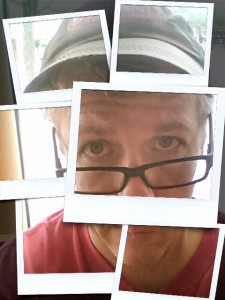 I have a confession to make: I have a girlfriend who is a lapsed Catholic. That may not sound abnormal for many of you. After all, many atheists are in long-term romantic relationships (or are married – sorry about that, I'm freshly divorced after twenty years) with believers, and it works for them.  What makes our dyad function is that she is more lapsed than Catholic. She left the Church out of pure unadulterated disgust in the way the sexual abuse of minors was covered up and perpetuated by the one true Catholic-hypocritical industrial complex.
Strangely enough, sharing a mutual disgust for the morally reprehensible is a kinda turn-on for me.
But I digress.
She is for all intents and purposes an agnostic. She probably believes in some higher power/supernatural power, and I'm OK with that. Even though I am a rhetorically red-meat atheist — I don't self-censor what I think about religion around her – she laughs at my faithless-based jokes.
There is one faith-related problem on the horizon for us, however. While she has no issue with me being an atheist, she does have a friend whose husband is a devout believer. I'll just refer to him as Bill. It'll be easier to use a made up name for this guy than to keep writing Oh, I've heard he's a nice guy once you get past his dislike for atheists bullshit.  It has been reported to me that Bill is one of those sage fellows that like to spout pearls of wisdom like "What's it like to date someone who has no moral center?"
Yeah, Bill is one of those guys. And it looks like the four of us (Bill, his wife, my girlfriend and I) are destined to sit down and dine together at their place. Destined may be a strong word, but his wife and my girlfriend are very close so it's natural that we all mingle together. Good times, right? She and I will head over to their house and there will be dinner and maybe a bit of wine. (I'll bring my flask. Wine is nice but my heart yearns for stronger spirits.) There will be porch sitting. There will be conversation. It will be a perfect evening.  What could go wrong?
When I say everything that could entail I am so upset with you, Andy. It doesn't matter how right or funny or extremely attractive you are we are not having sex.  OK, maybe I embellished what my girlfriend would say, but you must understand the potential danger I am walking into.  Sure, I could walk into that dinner and by the time the baby spinach salad with vinaigrette dressing is done I could have carpet bombed Christianity into the stone age (granted, not too difficult,) and maybe done so with an entertaining use of hand puppets (useful when explaining God hardening Pharaoh's heart during the Exodus story). However, that would put me into the dangerous zone of no sex for Andy. There's the extra negative that I would be the first out-of -the-closet atheist this guy has ever met (from what I hear) and that my job is not to confirm his bias that all the godless are jerks.
I am developing a policy on this topic. I believe that having a policy position on these potentially volatile social situations (other policies include how I answer when asked "
You're not religious, but you are spiritual, right?
" and what
I told my kids about religion when they were very young
) makes sure I'm not caught off guard.
I have a few thoughts on how to minimize the damage before the get together even happens:
Setting realistic expectations by informing my girlfriend on what kind of jerk I can be. When we are together I talk about my kids, working with people who have disabilities, and my writing. To tell you the truth, I'm not in jerk mode when I'm around her. This is good. She does understand that there is a difference between my good-natured deconstructing of religion and me ripping into faith. So far, she has seen the former, but not too much of the latter.
Maybe going out to dinner in a restaurant is a good idea. I'm going to go out on a limb here and say that Bill is less likely to say something bigoted and narrow-minded if we are out in public. From my personal experiences there is a smack talking multiplier effect (a willingness to speak out loud all those ill considered thoughts) that occurs when a person has home field advantage.
Bill is sure to pull out the Atheists have no moral center card. I'm pretty sure of this because bigotry is fairly banal and typically boils down to variations of: They want to have sex with our women; Just look at how dirty they are; Those people are just bad, bad, bad.  Here are just a few possible responses I'm considering:
1. That's a pretty brave thing to say to a sociopath after you invited him into your house.
2.
3. Reciting one of my favorite passages from the Bible: Happy is the one who seizes your infants and dashes them against the rocks. (Psalm 137: 8-9)
OK, I may win on points with those responses, but I'm not sure if I will win any hearts and minds. What I'll probably go with is something along the line of "I'm sure you had the best of intentions when you thought that little gem up."
It won't be as fun.
Maybe I'll use hand puppets to liven it up.