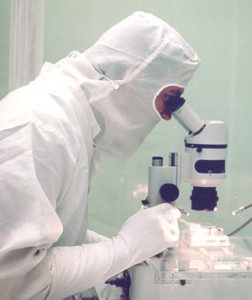 Atlanta, Georgia CDC officials announced earlier today that the health of the country is in jeopardy due to the recent revelations regarding Josh Duggar having accounts at Ashley Madison, a site that connects would-be adulterers.
Officials clarified that it wasn't the fact that the defender of traditional marriage and faith-based bigotry engaged in extramarital flings. Rather, it is the specifics around Mr Duggar's sexual preferences that have led men and women around the United States with a taste of vomit in their collective mouths.
"This is the mirror image of what happens when there is a blizzard where everyone is stuck in their houses for days on end, and nine months later there is a baby boom in maternity wards," stated the head of the CDC's Canary Project, Dr Fairweather. "All of our evidence points to the implosion of new births starting in nine months, and who knows how long it will last."
Reports from the field state that Josh Duggar's predilection for "Sex Talk" has all but stopped any conversation couples have on the topic of sex. Romantically involved dyads are sticking to safe, boring topics like What's for dinner? How was your day? and Did you see the latest episode of New Girl?
Economists are also flashing warning signs in the wake of Josh Duggar's exploits. In an early version of an apology letter from Mr Duggar, he stated that he had an addiction to pornography. Even though the reference to pornography was stricken from the apology, it was still seen by millions. Statistics have shown a dive in traffic to porn sites. Economists are quick to point out that porn does indeed fund the internet. A sudden drop in revenue could shake the post-industrial economy to its very core.
"First, Josh Duggar made me never want to touch my wife again. Now, I can't even touch myself," stated an anonymous local man.
Women are just as affected as men in this tragedy. An anonymous woman summed up what many are thinking. "Whenever I think of sex, I think of Josh Duggar. And that is like thinking of sticking a piece of white bread into sour milk," she sobbed and sobbed and sobbed.
The CDC has been caught with its pants down. It had never considered such a devastating assault on American libido was even possible. There are whispers that American lust will have to be jump started to get the baby making back on track. One idea is rumored to get Brad Pit and Jennifer Aniston back together. Another desperate idea is to leak that Penelope Cruz sex tape that Bill from IT has.