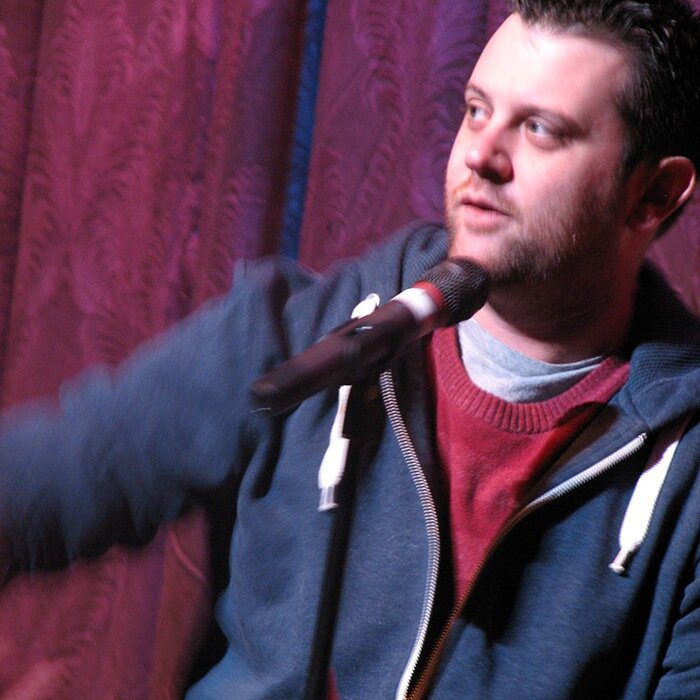 Kevin Bartini is a veteran of warming up crowds for the likes of Stephen Colbert, Larry Wilmore, and that guy you may have heard of, Jon Stewart. The thing is we just don't talk shop in this episode (do we ever?). Kevin went head-to-head with the local branch of the Catholic Church to get George Carlin's name on a street in NYC. Kevin opens up on that topic quite a bit, and explains what it was like to be a comedy-activist.
This guy is a pro. He has great stories to tell!
Listen on!

Naked Diner has a home on iTunes and Stitcher.
You can find Kevin on his site kevinbartini.com. He is also on the Twitters!
Kevin runs the podcast The Movie Preview Review with Kevin Bartini . I've listened to it, and it's great!
Co-host Jack has a very nice 3 bedroom, 2 baths colonial over at zxh-creative.com and Twitter .
Me? Follow me on Twitter, Instagram, and Pinterest!
Finally.
Yes, finally.
We have an Amazon store over at Jack's site that is full of our guests' stuff. It costs you nothing more to use it, BUT Jack and I get a wee bit from the proceeds.
---
Stay in touch! Like Laughing in Disbelief on Facebook: