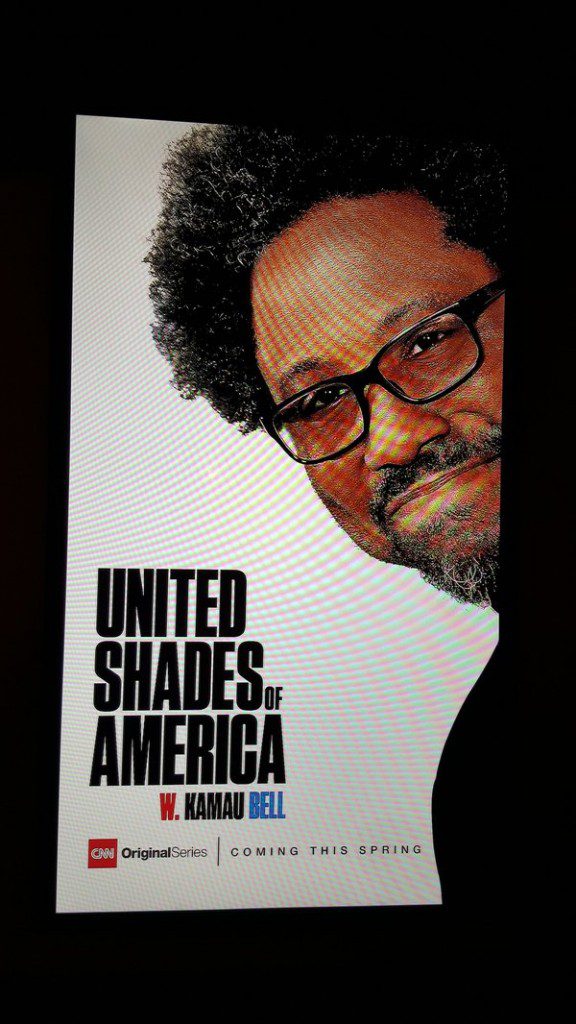 If you have been listening to the Naked Diner podcast and/or a regular reader of Laughing in Disbelief, then you know comedian W. Kamau Bell has a new show called United Shades of America on CNN. You may have forgotten that the show premieres tonight (Sunday, April 24) at 10pm EST/PT.
In this first episode, Kamau visits the KKK. Here's a clip from the show.
I was watching this clip and I was thinking Oh, no, Kamau! Don't go there!
As most of you already know, I've been working with people who have intellectual and physical disabilities for over twenty years. Sometimes the people I work with are physically violent. There are many ways of deescalating dangerous situations and one of them is to use a gentle and calming voice. It's a voice I use when I'm in physical danger and the agitated person I'm working with needs to calm down.
Kamau was using that voice when he was talking with the klansman.
You can't tell me he wasn't afraid.
Have you listened to the interview we did with W. Kamau Bell? You should. We covered a lot of ground. There were a few emotional moments for me. (There have been many emotional moments I've had on the podcast, and maybe I should talk a bit about them at some point.)
I hope you watch his show tonight.
Take care.
---
Stay in touch! Like Laughing in Disbelief on Facebook: