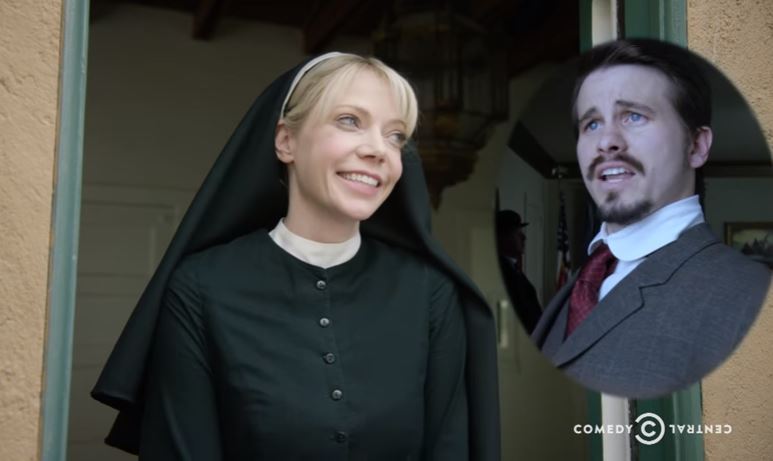 This video isn't safe for work. There will be other warnings because this is the Internet and many people need multiple warning they're rushing headlong into a brick wall.
I haven't heard of the Comedy Central show Another Period until today. Reading its Wikipedia page, the series takes place at the turn of the 20th century and is a mix of The Kardashians and Downtown Abbey.
This clip is really funny and worth your time.
Did I mention…
this video Another Period – I'll F**k You in Heaven – Uncensored is not safe for a work environment?
There are your disclaimers.
You may now enjoy this little musical romp.
---
Stay in touch! Like Laughing in Disbelief on Facebook: