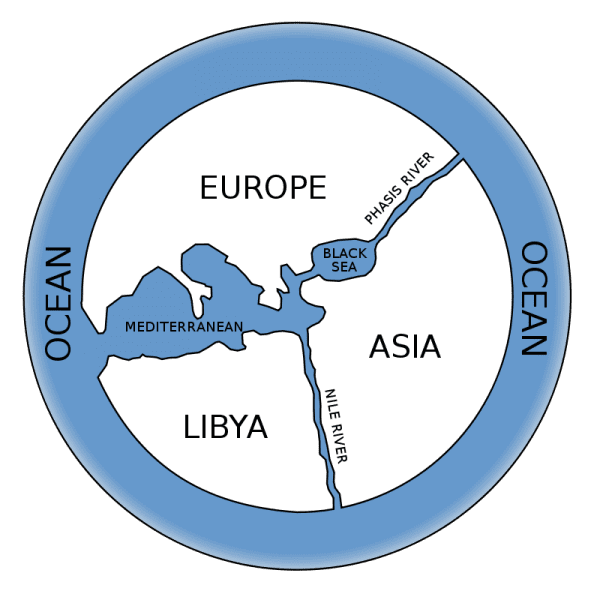 Washington DC – The Trump administration barred major news outlets from a press conference the other day, but gave a front row seat to The Flat Earth Gazette. As the name implies The Flat Earth Gazette reports on cutting edge flatist research, the ongoing oblate spheroid conspiracy, and their main political backer President Donald J. Trump. Candidate Trump proudly stated that the Earth is "as flat as a pancake" while eating pancakes at a diner in Iowa just before the Iowa Caucus.
Placing the reporter from the Gazette in a seat of prominence is seen as yet another way President Trump is repaying people who supported him while he was running for office.
I got to sit next to the guy from One America News and Breitbart. The reporter from FOX News had to sit behind me. – reporter Andrew Canard from The Flat Earth Gazette
During the press briefing, President Trump's press secretary Sean Spicer discussed the President's speech at the Conservative Political Action Conference (CPAC) and how fake news outlets like the New York Times and CNN have been spreading lies by using fake anonymous sources.
"The Times and CNN have Saturday Night Live writers paid by George Soros to create fake stories," Mr. Spicer stated during the proceedings.
Those present at the briefing responded with thunderous applause.
Gazette reporter Andrew Canard asked if the White House was going to support their flat Earth friends by fulfilling the campaign promise of ridding America's classrooms of fake globes and giving each and every student a frisbee with a real map on it.
Without flinching, Mr. Spicer said, "Yes."
There are rumors leaking out of the White House concerning the future of NASA. Sources state that flat Earth Professor Rufus T. Firefly will soon be head of the organization and all research will be focused on exploring the solid dome covering our flat planet.
In an unrelated story, The Flat Earth Gazette released a statement quelling rumors that they plan to hire disgraced troll Milo Yiannopoulus. After all, they aren't crazy.
---
Stay in touch! Like Laughing in Disbelief on Facebook: