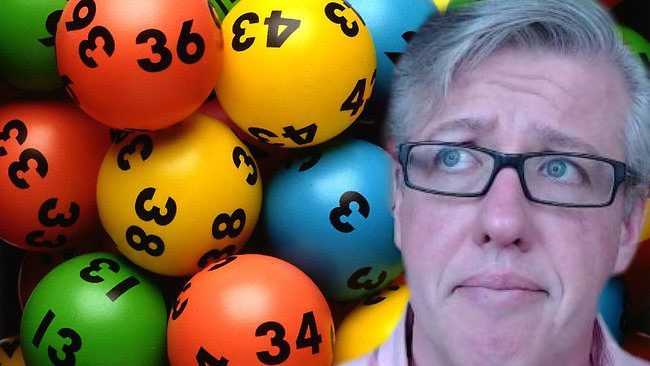 Brockton, MA – Lotto winner and atheist Andrew Hall is vowing to spend all of his 980 million dollar fortune to run for President of the United States in 2020. When asked which political party the atheist is running as, he laughed and said, "I have enough cash on hand to run as a Democrat and a Republican. Why not both?"
The recipient of the largest payout in Lotto history has no political experience to speak of. However, that is not slowing down his machinations for the highest seat in the land:
I read an article in Fortune Magazine that said it takes under 200 million to launch a campaign off the ground and get it through to the Nevada primary. My 2007 Corolla is already paid for. My fancy meal of the day is adding salsa to beans and rice. I think I've got this.
Candidate Hall isn't afraid to tell the world what his campaign strategy can be summed up in 5 words: Go bigly or go home. His opening gambit is to pay off spineless executives over at the schadenfreude-laden show Fear Factor and become its new host:
Donald Trump had The Apprentice and fired people. I plan to host Fear Factor and poke contestants with my Idiot Stick (patent pending). If people are willing to eat sheep bung-holes for a chance at $50,000, they deserve to get poked.
The candidate's second strategic move is to be 100% wrong about a fictitious controversy. Looking at President Trump's use of the birther movement the Lotto winner plans to get political support by revealing Chik-fil-A utilizes hormone infused transgendered lesbian chickens in its sandwiches. Candidate Hall produced a crude picture drawn on a napkin showing a young boy eating a Chik-fil-A sandwich with the words scrawled over it U R WHAT U EAT!
Most presidential campaigns wait to decide who the running mate is going to be. Organizing the most untraditional run for the White House demands something a bit different. Vampire Slayer Buffy Summers is the official pic. The fictitious protector of the Earth from evil is already vetted and accepted the job. Die hard fans of Buffy the Vampire Slayer are rumored to be the tip of the spear of Candidate Hall's voter registration push.
Veteran political wonk Andrew Canard is the campaign manager for the massive effort. Acknowledging his boss' eccentricities, Mr. Canard is optimistic about winning it all:
Washington insiders are going to tell voters Mr. Hall is unfit to lead the nation. They will say things like 'He has a history of eating butter beans right out of a can.' Let them say what they will. We will bury the opposition in so much money, they will have to bankrupt their biggest donors just to keep up.
 Candidate Hall refuses to comment whether or not the rumors are true about his plan to outlaw Two Broke Girls.
*Sure, this is a Poe. However, I'm going to start buying Powerball tickets in the vain hope I will be able to finance a 2020 run.  If successful, I hereby promise a campaign that will bleed money and common sense. Big time.
---
I have a Patreon account just in case you wish to show your appreciation for my work here on Laughing in Disbelief.
---
Andrew Hall is the author of Laughing in Disbelief. Besides writing a blog, co-hosting the Naked Diner, he wrote two books, Vampires, Lovers, and Other Strangers and God's Diary: January 2017
.
Andrew is reading through the Bible and making videos about his journey on YouTube. He is a talented stand-up comedian. You can find him on Twitter, Instagram, and Facebook.
---
Stay in touch! Like Laughing in Disbelief on Facebook: