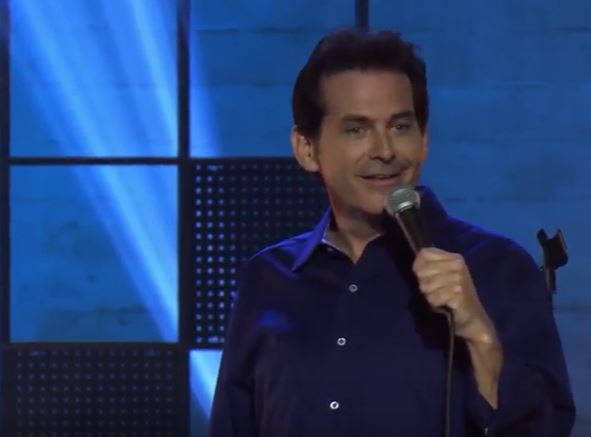 Jimmy Dore on Faith Healers, Prayer Chains, and Hell Proclaimers is funny. There's also some swearing, so your boss and/or cubicle mates may not appreciate it.
Enjoy the bit.
If you're interested in finding out more about Jimmy you can check out his site.
I don't have a favorite faith healer. I will tune in for a while to AM hate radio and religious shows on basic cable whenever I'm looking for comedic material. There may be times I take a gander over at the religious channels on Patheos to get some, ahem, inspiration.
Did I mention the Huffington Post's Religious Section? My bad. That place is a bag full of confused chipmunks. More than one of my jokes started from reading one of their articles. Posts like Islam is the Juicy Fruit Gum of Faith begs to be made fun of.
Comedy needs a punchline and many times religious bloggers provide them.
I just came to a horrible epiphany. (This isn't a joke. I just thought of this.)
Every once in a while I drag myself out of my condo and talk in front of people. My schtick is about being an atheist dad (oh, a very flawed atheist dad). If there's a question and answer period afterward I usually get this question, What would you do if your kids become religious?
It's easy to answer that question in the abstract. I'd ramble on about being a good dad here and now and try to educate my little gene machines in why atheism is the way to go. I'll then shrug my shoulders and take a page from the faith-based big book of Alcoholics Anonymous by saying I control the things I can control and the things I can't control I can't control.
But what if one of my kids decides to be a faith healer? What if the both become faith healers???
I don't know.
I'm pushing 50, but I'd have to consider having more kids.
You know, figure out what I did wrong and start again from scratch.
---
Stay in touch! Like Laughing in Disbelief on Facebook: