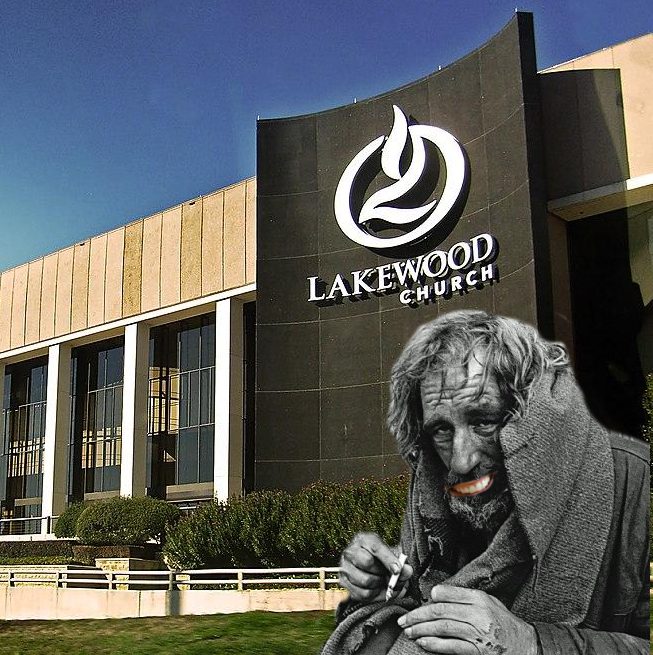 Too poor to buy dental implants? We have a prayer group for that!
Forget about John the Baptist's Denture Cream! You will never have to suffer through another Book of Job tooth extraction. A new wave of faith-based dentistry is sweeping through America, God's chosen country!
Joel Osteen's Dental Implants© are on sale NOW!
Top tooth scientists from the Theological Institute of Technology (TIT) worked for years to develop artificial teeth that will give you the heavenly mouth of megachurch megamillionaire Joel Osteen. The scientific team visited Pastor Osteen at his 17,000 square foot mansion at River Oaks on several occasions to measure the holy man's Samson like teeth, gums, and inner workings of his mouth.
"Pastor Osteen's teeth are a miracle," reports TIT Professor Canard. "His bicuspids alone have the tensile strength of Wolverine's adamantium skeleton."
Why won't you click on this link that sends you to Joel Osteen's Dental Implants©?
The price of the implants is a mere $64,000. That's right, folks! For the daily cost of a McDonald's small coffee over the span of 175.34 years you can own a mouthful of heaven.
Payment plans are available. Representatives are waiting to answer your call and help you get a second or even third mortgage on your house to cover the expenses.
For those who can't afford a full set of Joel Osteen's teeth, customers may purchase individual implants. Maybe you can start with one of Joel's incisors and work your way up to canines?
You're not clicking! At the Final Judgement do you want Jesus to call you out for tooth sin in front of everybody?
Here are some testimonials from happy Christians who are members of the Joel Osteen's Dental Implants© club!
My dog Ezekiel had horrible tooth problems before I bought him the implants. Now he thinks homosexuality is a sin! Praise Jesus and Joel Osteen's Dental Implants©! – Jacob Sizemore
I spent 70 years never brushing my teeth because Jesus never did. Now I can bite through the femur of a Muslim! – Rose Thompson
Don't trust cheap knockoffs! I tried Methodist dental implants and paid the price. – Megan Vandermerve
Buy the implants now! If you don't, then an unclean spirit may just take up residence in your mouth, and you'll start spouting quotes from that commie Bernie Sanders.
---
I have a Patreon account just in case you wish to show your appreciation for my work here on Laughing in Disbelief.
---
Andrew Hall is the author of Laughing in Disbelief. Besides writing a blog, co-hosting the Naked Diner, he wrote two books, Vampires, Lovers, and Other Strangers and God's Diary: January 2017
.
Andrew is reading through the Bible and making videos about his journey on YouTube. He is a talented stand-up comedian. You can find him on Twitter, Instagram, and Facebook.
---
Stay in touch! Like Laughing in Disbelief on Facebook: