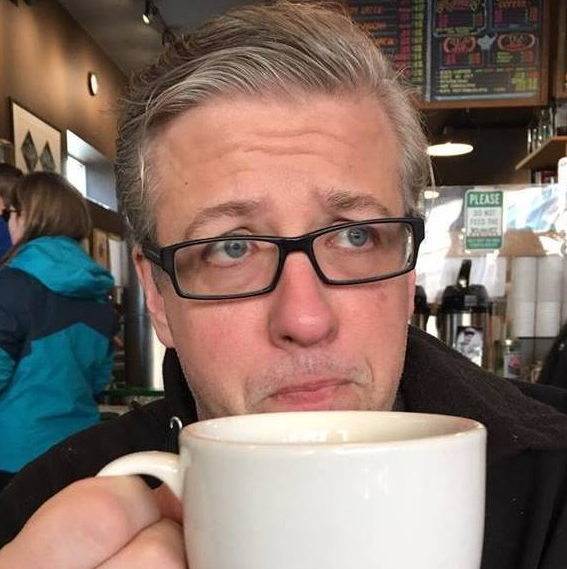 After reading comedian Louis CK's apology letter and looking at some reviews of it, a local atheist pens his own epistle. This missive isn't going to address any specific wrongdoing on his part. Currently, he is caught up in the apology department. He tries to keep up with his wrongdoings, so he doesn't have to make amends for a laundry list of poor behavior.
The letter will prove to be a good template for when he does do something wrong. It's based on what he has told his kids for years regarding the steps of making an apology.
They are:
Start off with saying "I'm sorry."
State what you did wrong.
State why that deed was wrong. What made the act abusive?
State it will never happen again.
End with saying "I'm sorry."
The local atheist has had to utilize steps 1-5 on many many occasions. Not for anything close to Louis CK's ambush-masturbating in front of women. But in the course of a lifetime one gets to do enough ethical misdemeanors (and to be honest a few felonies) so knowing how to show regret is necessary.
Before starting his template/letter the local atheist pauses and reflects on one of the more vexing reasons why people don't apologize. Many consider making a proper apology a sign of weakness. To openly admit you've done wrong is to show the other person (and possibly the greater community) your backbone has gone on vacation and left you holding the bag.
That sort of thinking gives the local atheist the angers. Lots of angers.
Taking a deep breath, he writes his apology letter template. Blank spaces are there in order to fill in at a later time when a specific apology is required.
Dear _________,

I am sorry for what I did to you.

It was wrong for me to have done ______________________________________________to you.

It must have made you felt _________ and __________. My actions may have affected you in several possible ways including ______________________.

I will never do _____________________ again.

I'm sorry.
Sure, the letter will be embellished depending on the situation. What is important is that the skeleton is there and only waiting to have flesh placed upon it.
At the very least it's a place to start from.
Here's a friendly reminder not to buy your holiday/Christmas/Yule tree from the Boy Scouts of America. The national organization doesn't allow out of the closet atheists or agnostics to join the Boy Scouts. Don't give money to hate!
---
I have a Patreon account just in case you wish to show your appreciation for my work here on Laughing in Disbelief.
---
Andrew Hall is the author of Laughing in Disbelief. Besides writing a blog, co-hosting the Naked Diner, he wrote two books, Vampires, Lovers, and Other Strangers and God's Diary: January 2017
.
Andrew is reading through the Bible and making videos about his journey on YouTube. He is a talented stand-up comedian. You can find him on Twitter, Instagram, and Facebook.
---
Stay in touch! Like Laughing in Disbelief on Facebook: