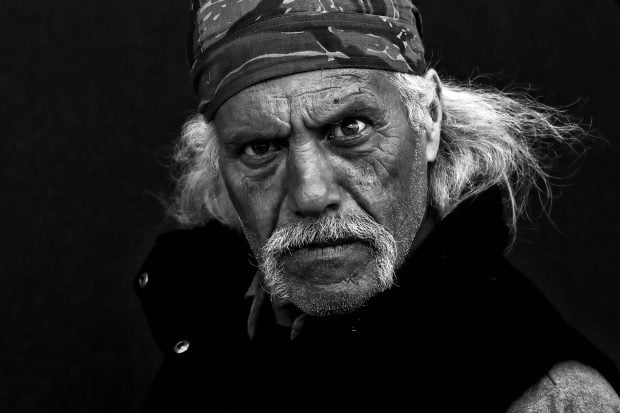 Austin, Texas – Heavily armed protesters of the White Lives Matter movement congregated outside the delivery room while Janis Brown gave birth to her son, Marshall James Brown. The 15 men and women shook their assault rifles and signs in the air as new cries from the newborn baby filled the air.
"This is how white genocide happens!" said the leader of the protest Andrew Canard. "First, a black baby is born. Second, it's gonna hear words like "diversity" and "equality." Then, you get white genocide."
Austin police monitored the protest saying that they were not allowed to break up the peaceful gathering since there were no laws prohibiting assault rifles in hospitals. Officer Mike Neville did have to step in to assist a protester because he couldn't figure out how to use his credit card on one of those "newfangled vending machines."
The protesters insisted that they were not racist, but white babies didn't have all of the advantages of black ones. Many of the crowd stated that blacks are being born into welfare and public assistance which negatively affects the lives of hard working whites. When the protesters were confronted with the fact that since 1997 black females were the fastest-growing group of  entrepreneurs in America, Andrew Canard retorted that drug dealing and prostitution should not count as legitimate businesses.
Dad, Mom, and their new baby boy were ushered safely out of the delivery room by Austin police. Protesters saw this as their chance to make a stand for white America with chants of "Alt-right is alright!" and "Anti-racist is Anti-American!"
* Please don't buy your holiday/Christmas/Yule tree from the Boy Scouts of America. They discriminate against atheists and agnostics. Don't finance hate.
---
I have a Patreon account just in case you wish to show your appreciation for my work here on Laughing in Disbelief.
---
Andrew Hall is the author of Laughing in Disbelief. Besides writing a blog, co-hosting the Naked Diner, he wrote two books, Vampires, Lovers, and Other Strangers and God's Diary: January 2017
.
Andrew is reading through the Bible and making videos about his journey on YouTube. He is a talented stand-up comedian. You can find him on Twitter, Instagram, and Facebook.
---
Stay in touch! Like Laughing in Disbelief on Facebook: