The Federal Communications Commission (FCC) is more than likely going to end net neutrality today. With the death of net neutrality internet service providers (ISPs) will be able to slow traffic to sites they don't like and speed up service to sites they approve of. In response to this obvious and imminent threat to their business model porn sites are vowing to dox lawmakers who are foes of net neutrality.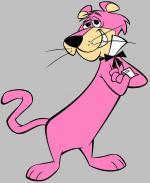 "You don't need to set up an account on our site, but there are a lot of Republicans who just assumed we'd keep their dirty boy secrets,' explained CEO of Snagglepuss Porn Andrew Canard. "We assumed they wouldn't screw with us. I guess that unofficial deal is off."
Sites like Snagglepuss could leak the identities of politicians like Kentucky Congressman Neal Perks who likes little person threesomes to Wikileaks and let them share it with the world. However, within the internet porn business, it is agreed that revenge is best served without any middlemen.
"We know the lawsuits are going to cost us. But I'm not running a charitable organization. I'm in the porn business. Money isn't a problem," Mr. Canard laughed.
Republicans Scramble For Cover
Foes of net neutrality have a wide range of responses once the news of the porn industry's willingness to defend itself came to light. Some Republicans are preparing to use the Roy Moore defense to deny everything and state they are the real victims.
"Two thousand years ago Jewish leaders wanted Jesus out of the picture. Today, Jewish pornographers want His followers out of politics," expressed Congressman Perks.
When questioned by this reporter Congressman Perks stated that if he ever watched little person threesomes, then it would be two women and a guy. Watching two guys and girl "getting it on" would be a little too close to watching gay guys go at it.
One Republican is coming out of the shadows and trying to get ahead of the scandal by admitting all and asking for forgiveness.
"I want to apologize to the voters of Montana's 3rd district. I have sinned before you and to the Almighty. Never more will I watch Muppets sexually exploiting each other," stated Congressman Kermit Fozzy.
The Future
Though the damage caused by the porn industry doxxing politicians will be epic, no one thinks it will stop the FCC from throwing the internet into the maws of crony capitalism. Experts agree the only hope is to elect a Democrat for president and rescind the edict.
---
I have a Patreon account just in case you wish to show your appreciation for my work here on Laughing in Disbelief.
---
Stay in touch! Like Laughing in Disbelief on Facebook: