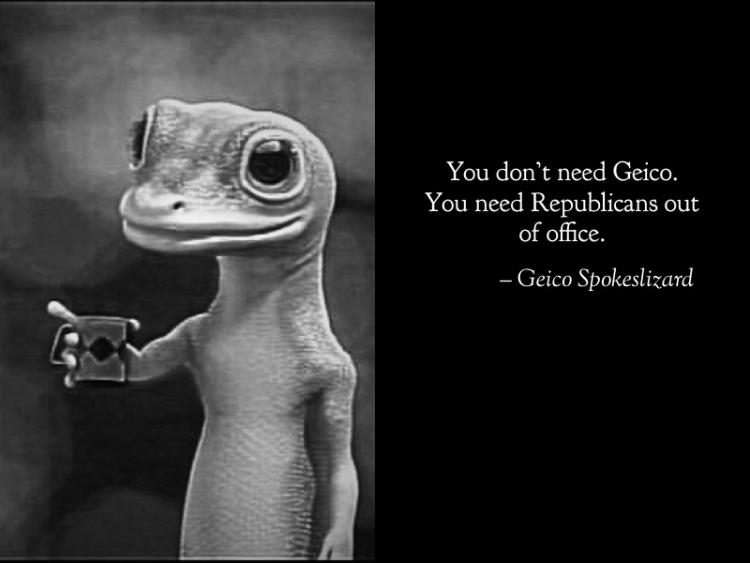 Just for you — Roy Moore jokes from Twitter!
Roy Moore lost the election last night?
The new Star Wars movie is getting good reviews?
I'm getting all these feelings that are so unfamiliar.
Is… is this happiness?
Is there hope? What do you have to say Star Wars oracle?
"The darkness rises up… and the light to meet it." – Snoke
Seems appropriate.
Here are some of the funniest quips by the White Hats regarding the Black Hat lost in Alabama last night.
Enjoy.
"It just….it just doesn't make sense. This shouldn't be possible…..What more could we have done….For Gods sake, WE WERE ENDORSED BY THE DAD FROM DUCK DYNASTY!!!" – Someone on Roy Moore's campaign tonight, in complete sincerity, I bet.

— Trae Crowder (@traecrowder) December 13, 2017
Also, can we stop calling him "Judge" Roy Moore. He was fired twice. My friend Dale was fired from Starbucks two years ago, here doesn't walk around calling himself a freakin' barista!

— Tim Hanlon (@TimfromDa70s) December 13, 2017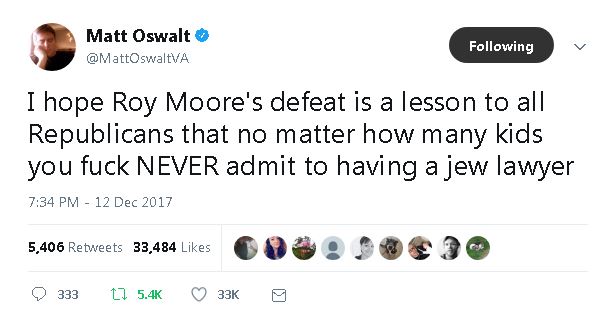 That Klan meeting gonna be quiet af tomorrow. #ALSenate

— Roy Wood Jr- Ex Jedi (@roywoodjr) December 13, 2017
Doug Jones' margin of victory is so small Roy Moore is going to try to molest it

— Jess Dweck (@TheDweck) December 13, 2017

Hey, just a reminder not to buy your holiday/Christmas tree from the Boy Scouts. They discriminate against atheists and agnostics. Don't finance hate!
---
I have a Patreon account just in case you wish to show your appreciation for my work here on Laughing in Disbelief.
---
Andrew Hall is the author of Laughing in Disbelief. Besides writing a blog, co-hosting the Naked Diner, he wrote two books, Vampires, Lovers, and Other Strangers and God's Diary: January 2017
.
Andrew is reading through the Bible and making videos about his journey on YouTube. He is a talented stand-up comedian. You can find him on Twitter, Instagram, and Facebook.
---
Stay in touch! Like Laughing in Disbelief on Facebook: