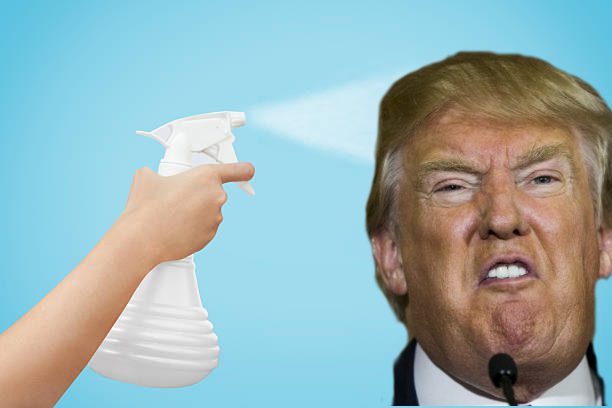 I just woke up, turned on the intertubes and saw this tweet: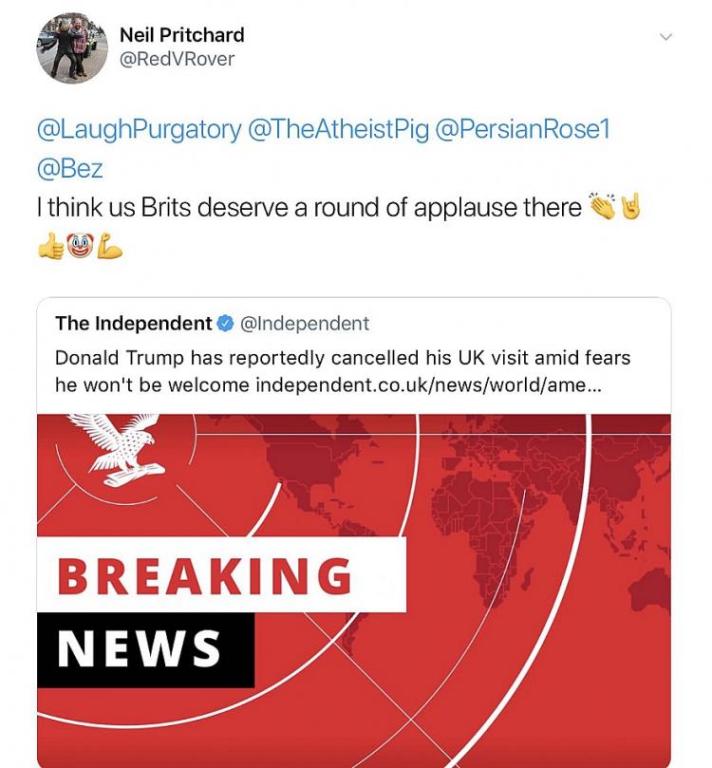 I clicked the link to the story Donald Trump blames Barack Obama for cancelling trip to open new US embassy in Britain.
The President was slated to visit the UK to celebrate the opening of the new US embassy in London. However, the mercurial (that's a nice way of saying many bad things) leader of the free world (yes, that never fails to raise the hairs on the back of my neck either) isn't going.
But why? (Insert another gratuitous insertion.)
Seeing that he can't easily blame Hillary's emails on this one, he went with another favorite target, Obama.
"Reason I canceled my trip to London is that I am not a big fan of the Obama Administration having sold perhaps the best located and finest embassy in London for "peanuts," only to build a new one in an off location for 1.2 billion dollars," the President said.

"Bad deal. Wanted me to cut ribbon-NO!"
But what could be the real reason? Because those of us with a functioning frontal lobe understand Trump has to blame one of his enemies when something doesn't go his way.
Reports last night had said the president would not be attending because he was concerned about a hostile reception, a lack of "bells and whistles" and the fact he would not be able to meet the Queen.
Ah, that's it. And when I say "it" I mean not being able to meet the Queen. I don't think Trump cares a rat's whisker if there are protestors. That was mean awesome images for FOX News to show his base how America is standing up for itself internationally. Not meeting the Queen is a blow to his ego. A strike to his image.
So, to the UK politicians who are responsible for changing President Trump's trip from one he would see the Queen to one where he doesn't the gifts are in the mail.
---
I have a Patreon account just in case you wish to show your appreciation for my work here on Laughing in Disbelief.
---
Andrew Hall is the author of Laughing in Disbelief. Besides writing a blog, co-hosting the Naked Diner, he wrote two books, Vampires, Lovers, and Other Strangers and God's Diary: January 2017
.
Andrew is reading through the Bible and making videos about his journey on YouTube. He is a talented stand-up comedian. You can find him on Twitter, Instagram, and Facebook.
---
Stay in touch! Like Laughing in Disbelief on Facebook: