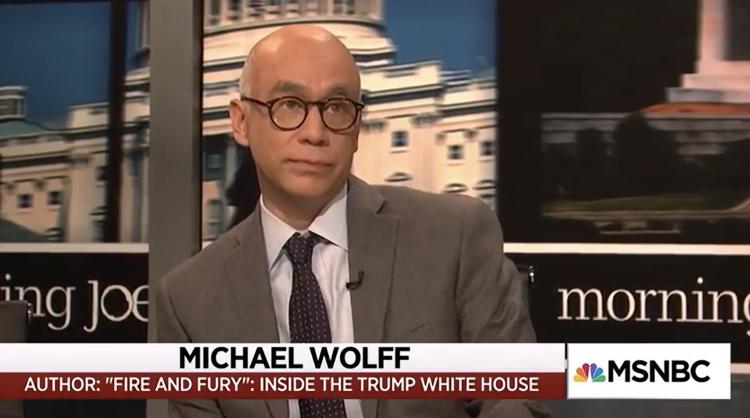 Fred Armissen showing up is not the only surprise in store for you when you watch Morning Joe Michael Wolff – Cold Open SNL.
Check it out.

I haven't read Fire and Fury: Inside the Trump White House
and there's a good chance I won't unless author Michael Wolff suddenly falls on hard times and shows up as a guest on the Naked Diner.
I should add that even though getting free books written by our guests isn't the reason why I started podcasting, it is one heck of a perk.
In related news I was in NYC over the last few days and picked up The Tao of Bill Murray: Real-Life Stories of Joy, Enlightenment, and Party Crashing at the Strand Bookstore. I think I'm going to spend some time today in bed and educate myself on the Way of Bill.
---
I have a Patreon account just in case you wish to show your appreciation for my work here on Laughing in Disbelief.
---
Andrew Hall is the author of Laughing in Disbelief. Besides writing a blog, co-hosting the Naked Diner, he wrote two books, Vampires, Lovers, and Other Strangers and God's Diary: January 2017
.
Andrew is reading through the Bible and making videos about his journey on YouTube. He is a talented stand-up comedian. You can find him on Twitter, Instagram, and Facebook.
---
Stay in touch! Like Laughing in Disbelief on Facebook: