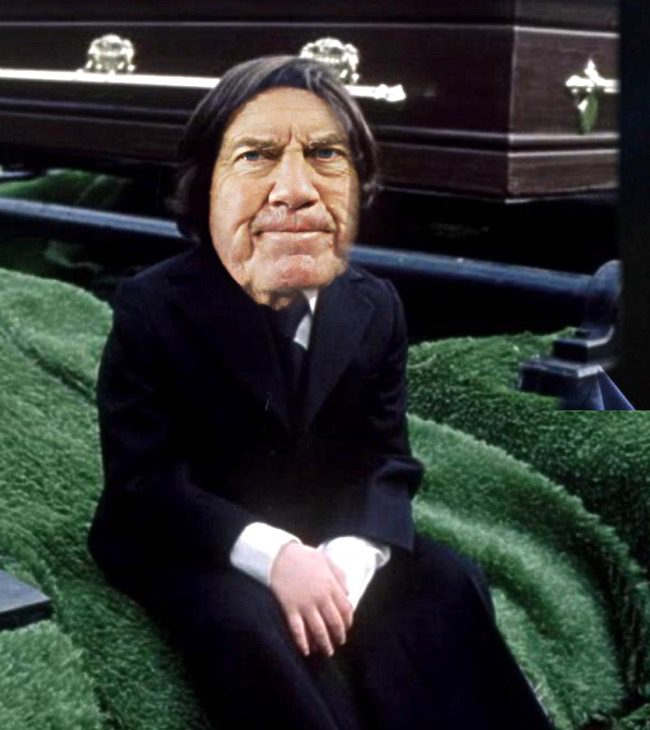 Bill Belichick is the Antichrist
By Joel Robertson Warren
Out of one of them came forth a rather small horn which grew exceedingly great toward the south, toward the east, and toward the Beautiful Land. It grew up to the host of heaven and caused some of the host and some of the stars to fall to the earth, and it trampled them down. It even magnified itself to be equal with the Commander of the host; and it removed the regular sacrifice from Him, and the place of His sanctuary was thrown down.  And on account of transgression the host will be given over to the horn along with the regular sacrifice; and it will fling truth to the ground and perform its will and prosper. – Daniel 8: 2-12
Today's sinful age forgets evil is real and walks on this Earth. The New England Patriots defy the natural laws God created. The New England Patriots thumbs its nose at the heartfelt prayers offered up by millions of Americans. Bill Belichick is the Antichrist and here are two ways you can tell.
Let no one in any way deceive you, for it will not come unless the apostasy comes first, and the man of lawlessness is revealed, the son of destruction, who opposes and exalts himself above every so-called god or object of worship, so that he takes his seat in the temple of God, displaying himself as being God. –  2 Thessalonians 2: 3-4   
Who else but the Antichrist could manipulate officials to flag the Jaguars 6 times and only get flagged once? 
Pictures do not lie, my faithful friends.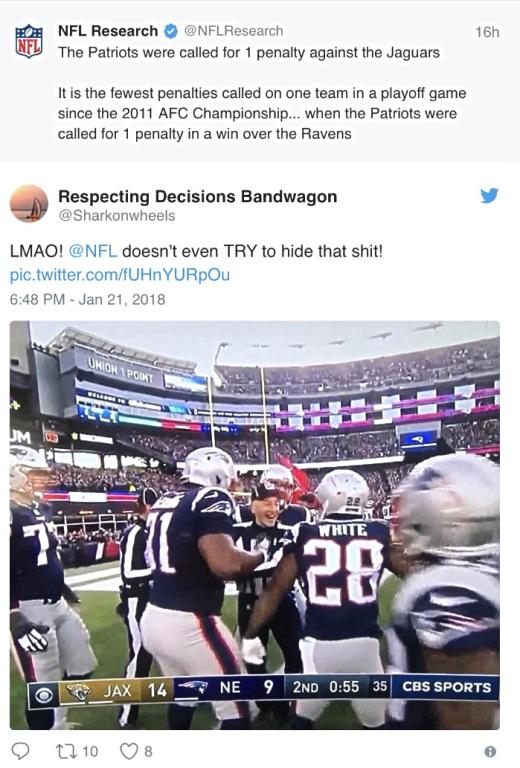 Happiness is the feeling that power increases – that resistance is being overcome.
― Friedrich Nietzsche, The Antichrist 
It isn't the fact The New England Patriots win games. They win those games in the most unholy of manners. How many times have we seen the Pats down at halftime only to call upon the unholy powers of Hell to snatch victory from the jaws of defeat? The recent win over the Jaguars is just another example of Bill Belichick/the Antichrist playing with his adversaries for most of the game and then utterly destroying them in the last few minutes of the game.
Bill Belichick is the Antichrist, and the Antichrist has that power. 
---
I have a Patreon account just in case you wish to show your appreciation for my work here on Laughing in Disbelief.
---
Andrew Hall is the author of Laughing in Disbelief. Besides writing a blog, co-hosting the Naked Diner, he wrote two books, Vampires, Lovers, and Other Strangers and God's Diary: January 2017
.
Andrew is reading through the Bible and making videos about his journey on YouTube. He is a talented stand-up comedian. You can find him on Twitter, Instagram, and Facebook.
---
Stay in touch! Like Laughing in Disbelief on Facebook: