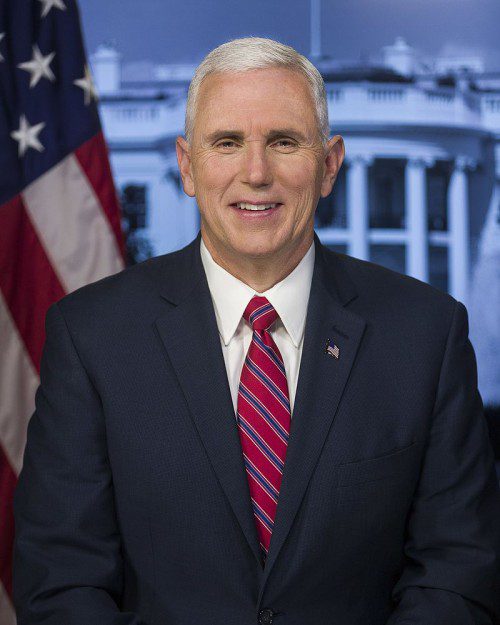 Washington DC – Vice President Mike Pence is throwing the biggest Evangelical Doomsday Armageddon Party since the Cuban Missle Crisis in 1962. Everyone is invited as long as you're an evangelical and white as the virgin snow.
The Capitol Hill Baptist Church is hosting the weekend-long event. While its doors are closed to the sick, needy, and poverty-stricken inside is where the party is at.
"You didn't here it from me," whispered one attending partier "but I think someone smuggled some caffeinated tea into this joint."
While most Evangelical Doomsday Armageddon Parties are thrown in the middle of significant crisis, this one is due to President Donald Trump announcing the United States is making the divided city of Jerusalem the home to its embassy. Many evangelicals see this as a significant sign of the end times. And that means Jesus may just be getting ready to leave heaven and rule Earth from the holy city.
---
Plato and a Platypus Walk into a Bar . . .: Understanding Philosophy Through Jokes
– funny and smart book to buy!
---
Waiting For Jesus And Having Fun
Mike Pence's party is going throughout the weekend. Activities include but are not limited to:
Convert the Jew – Evangelicals form teams and tell locally abducted Jews why they don't understand Judaism. Points are awarded for every convert.
Bobbing for fried chicken – The traditional game of bobbing for apples is a bit too reminiscent of Eve eating the apple in the Garden of Eden. To make the game more Christian, these evangelicals are bobbing for some extra crispy from KFC.
Pin the tail on the Catholic – Talk about Christian solidarity has always been propaganda and now that Jesus is sure to come back it's time to show Catholics what the LORD really thinks of them.
Evangelical Christianity Is Not A Doomsday/Death Cult
Professor Andrew Canard teaches at Fowler University. He's been studying Evangelicals for decades. He wishes to debunk the idea that evangelical Christianity is some sort of doomsday/death cult hoping to bring about the end of the world in order to create a heaven on Earth.
"Cults are small. Religions are big. Evangelical Christianity is a doomsday/death religion, he quipped. "It's as simple as that."
The Future
No one knows what the future may hold. However, if Vice President Mike Pence and his political allies have their way it will be one with Jesus.
A spokesperson for Mike Pence had this to say to skeptics.
The Bible tells us Jesus turned water to wine. It will be nothing for him to get rid of all that radiation left over from a nuclear war.
---
I have a Patreon accout where you can show appreciation for my work here on Laughing in Disbelief.
---