It's National Pie Day, and Twitter is fluttering with tweets to mark this auspicious event.
Here's just a few.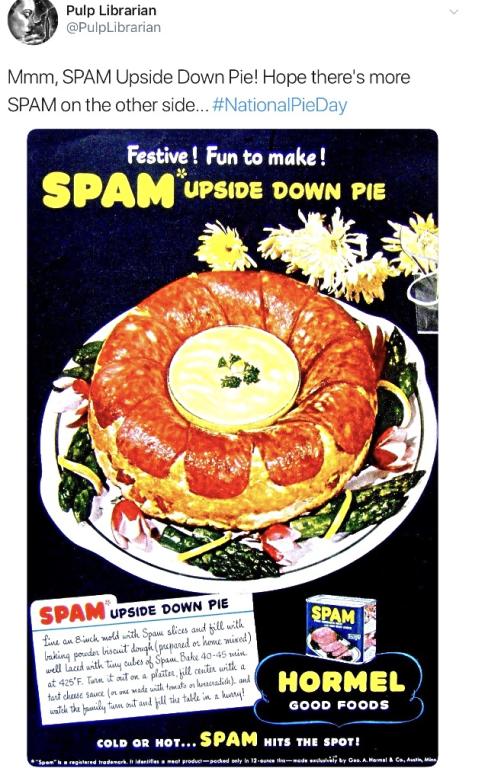 I'm not going to lie to you, Disbelievers, I've been known to fry up some SPAM in a pan and make a sandwich. I'm not proud of that fact. What I am proud of is that I have zero desire to try out a SPAM upside down pie.
Now this is a pie I can support.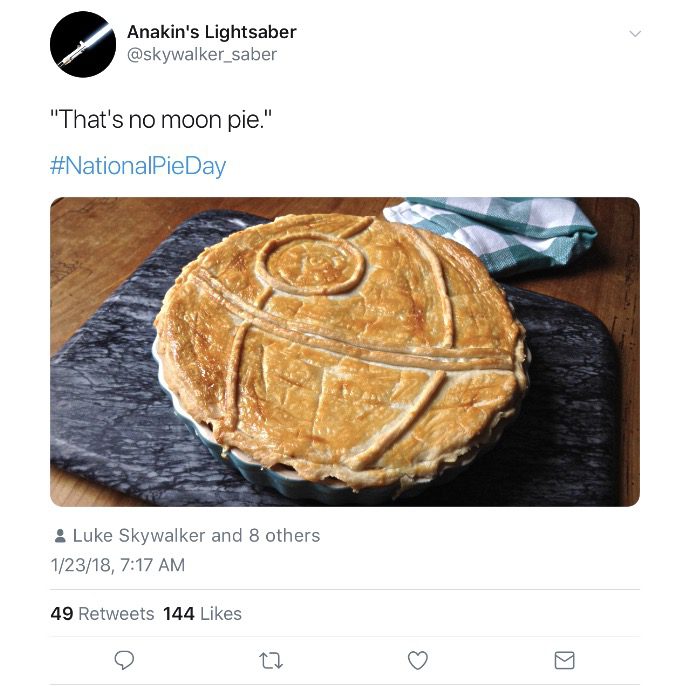 I don't even know what kind of pie this is, but I want to take it home with me.
Now I want pie. Lots of pie.
Amazon isn't helping either.


---
I have a Patreon account just in case you wish to show your appreciation for my work here on Laughing in Disbelief.
---
Andrew Hall is the author of Laughing in Disbelief. Besides writing a blog, co-hosting the Naked Diner, he wrote two books, Vampires, Lovers, and Other Strangers and God's Diary: January 2017
.
Andrew is reading through the Bible and making videos about his journey on YouTube. He is a talented stand-up comedian. You can find him on Twitter, Instagram, and Facebook.
---
Stay in touch! Like Laughing in Disbelief on Facebook: