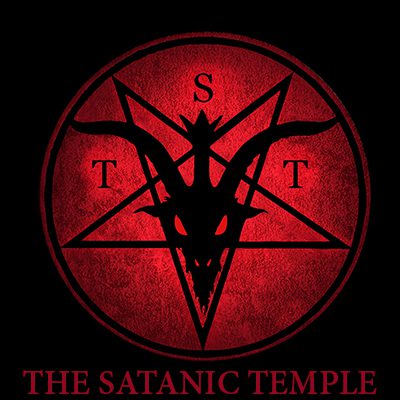 Any sane person must occasionally pause in the morning before checking out the news. Minutes after waking up yesterday I learned three things:
The Satanic Temple's (TST) headquarters in Salem, Ma was threatened with arson via Twitter;
When co-founder of TST Lucien Greaves tweeted out to what amounts to Hey, Twitter, isn't inciting violence against your rules? his account got suspended;
The national headquarters of TST in Salem was attacked.
Flash forward to today, I turned on my iPad with some trepidation. What new lunacy would greet me?
Thankfully it was good news.
Lucien Greaves posted this on his Facebook page this morning: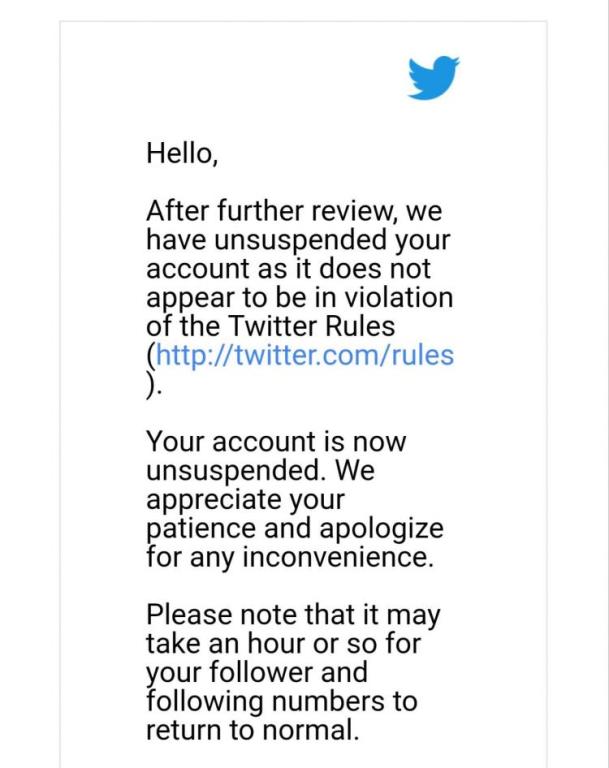 He went on to say in the comments this was the only communication he got from Twitter.
It's a win against Twitter stupidity but you don't have to be a prophet to see that it won't be the last time TST will have to deal with such bigotry.
---
I have a Patreon account just in case you wish to show your appreciation for my work here on Laughing in Disbelief.
---
Andrew Hall is the author of Laughing in Disbelief. Besides writing a blog, co-hosting the Naked Diner, he wrote two books, Vampires, Lovers, and Other Strangers and God's Diary: January 2017
.
Andrew is reading through the Bible and making videos about his journey on YouTube. He is a talented stand-up comedian. You can find him on Twitter, Instagram, and Facebook.
---
Stay in touch! Like Laughing in Disbelief on Facebook: