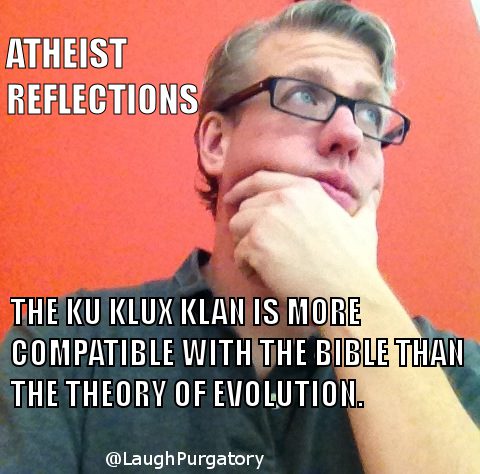 I bid you all an official Happy Darwin Day. I know it's trendy to say Merry Naturalist Day. However, I want you all to remember the reason for the season. And that season and reason is Charles Darwin.
What you will find in the next few panels are a few jokes maybe some jibes and some other j word that would make the end of this sentence truly clever.
As an atheist and a dad I've been telling my kids about evolution. I think we'll spend some time today meditating on
the Darwin Awards.
Enjoy the 3!