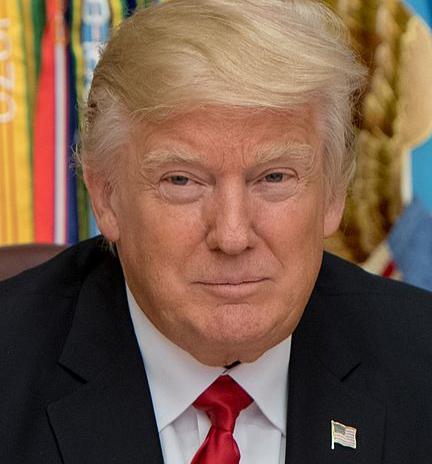 In case you heard President Trump tweeted about the Dow Joans dropping like your Uncle Bobby in the pool after eating 5 chili cheese dogs, then that is 100% fake news.
He never tweeted about the Dow Joans.
It may be funny (?) fake news, but it's still fake.
BBC News ran this story No, Trump did not tweet 'Dow Joans'.
Since he took office in January 2017, President Trump has tweeted a number of times about the increasing value of US stock markets, highlighting the gains as evidence of economic improvement under his presidency.
However, social media users often look through Trump's previous tweets to find statements and claims he made in the past which contradict his current stance.
There is even a Reddit index called r/TrumpCriticizesTrump where users flag up old Trump tweets and post inconsistencies.
Here's the fake tweet and commentary from its creator Shaun Usher.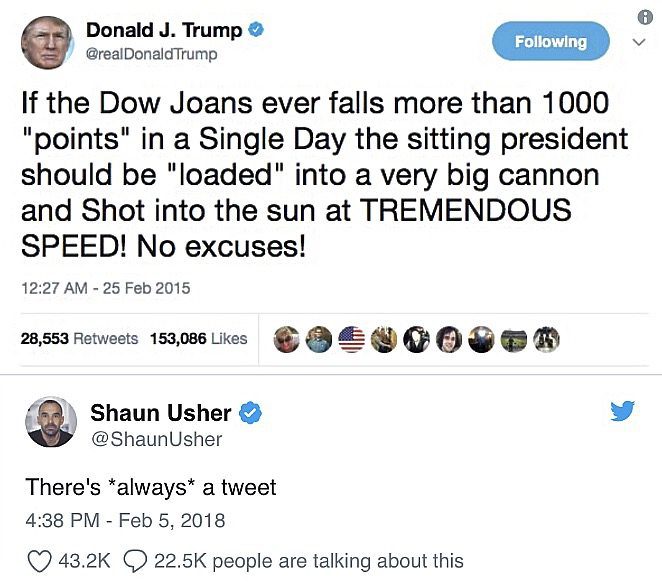 After Trump tweeted about the State of the Uniom and Covfefe it's not hard to believe he wanted to wax philosophical about the Dow Joans.
I've made up a bunch of fake Trump tweets and placed then here on Laughing in Disbelief. It's a fun to do and as many of you point out it shows how crazy things are.
The fact-checking site Snopes also addressed the Dow Joans tweet with Did Trump Tweet in 2015 That the President Should Be Shot Out of a Cannon if the 'Dow Joans' Tanks? Snopes reports that Mr. Usher runs the site Letters of Note. Letters of Note is not a satirical site, but is dedicated to interesting letters, memos, telegrams, etc.
He had no idea his fake tweet would go viral. That being said, it's another case of Twitter users needing be aware of that Roman saying Caveat twitterati.
---
I have a Patreon account just in case you wish to show your appreciation for my work here on Laughing in Disbelief.
---
Andrew Hall is the author of Laughing in Disbelief. Besides writing a blog, co-hosting the Naked Diner, he wrote two books, Vampires, Lovers, and Other Strangers and God's Diary: January 2017
.
Andrew is reading through the Bible and making videos about his journey on YouTube. He is a talented stand-up comedian. You can find him on Twitter, Instagram, and Facebook.
---
Stay in touch! Like Laughing in Disbelief on Facebook: