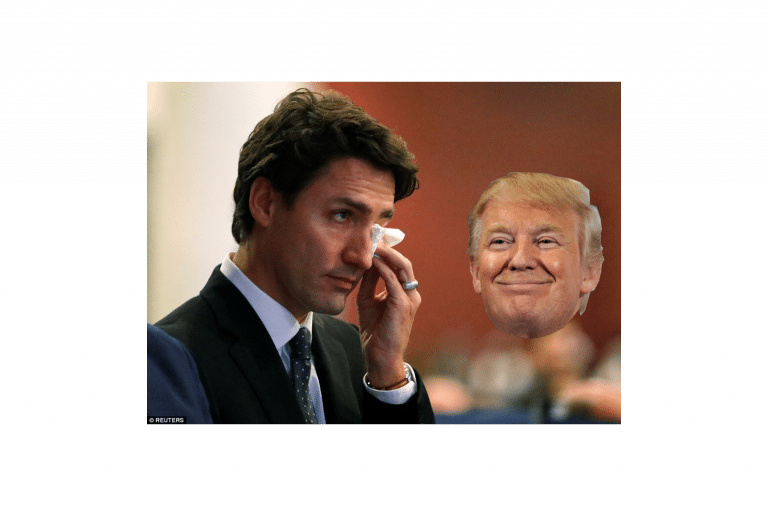 Washington DC – Leaked memos from the White House reveal the Trump administration considered invading Canada months before the Winter Olympics. President Trump believed taking over the Great White North would create an Olympic super team as well as provide a much-needed influx of wholesome white people.
"Right now the United States is third place in total medals won at the PyeongChang Winter Olympics," explained White House insider Andrew Canard. "The math is clear. If there were a combined US-Canada team, then we would be dominating."
Republican economic experts weighed in and gave the proposed invasion a big GOP two thumbs up. The northern neighbor to the United States is sparsely populated with a population of 36 million and could be conquered quickly. And the US would then have even more fossil fuels at its fingertips by now owning the Canadian oil fields.
However, it was the promise of adding millions of white people to the United States that made President Trump want to invade Canada.
Mr. Canard explains:
President Trump understood Canadians aren't American. They have excellent healthcare, low crime, and a good education system. All this being said, everyone in the Trump administration thought Canadians could be turned into GOP voters if we took all that good stuff away and blamed Mexicans.
With so many reasons why to invade Canada before the PyeongChang Winter Olympics, why didn't it happen?
One word.
Canadian hunkiness.
Although Canada has good relations with the United States, there is an awareness that the giant to the south wants to ruin their country. Knowing this, the Canadian people voted in the dreamiest prime minister ever known to man or woman, Justin Trudeau.
No power in heaven or on earth can withstand Prime Minister McDreamy's boy band good looks and powerful charisma. As soon as American tanks rolled over the border, Canada would unleash Trudeau. Within hours 'Merica's evangelical/homophobic men would be glued to their screens just to see the Canadian leader wipe away one single tear. 'Merican women would be deserting the land of their birth for Canada.
America never invaded because America could never ever win
.
"At least they learned one lesson from invading Iraq," quipped Mr. Canard.
---
I have a Patreon account just in case you wish to show your appreciation for my work here on Laughing in Disbelief.
---
Andrew Hall is the author of Laughing in Disbelief. Besides writing a blog, co-hosting the Naked Diner, he wrote two books, Vampires, Lovers, and Other Strangers and God's Diary: January 2017
.
Andrew is reading through the Bible and making videos about his journey on YouTube. He is a talented stand-up comedian. You can find him on Twitter, Instagram, and Facebook.
---
---
Stay in touch! Like Laughing in Disbelief on Facebook: