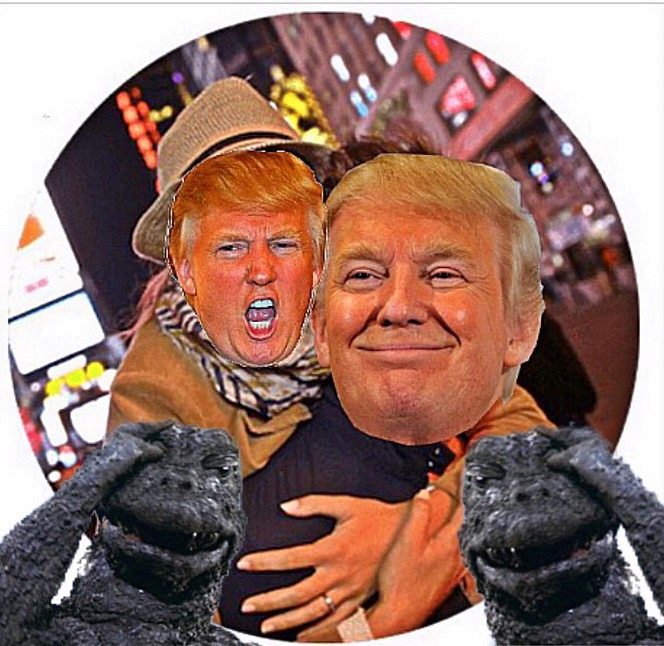 We'll take this from the top.
I pointed out in a recent post Trump Dating Is Real, there is a website dedicated to Trump supporters who want to find that someone special to share tiki torches with while chanting Blood and soil! 
I swear to my fictitious God I'm not making this up. It's as if a satirical piece came to life and wants to have sex with FOX News personalities.

I want you to guess how many non-white people are featured on the page. I'll give you a hint. It's between zero and none.
And that brings us to the case of the sex offender Trump Dating featured on its landing page. The co-host of the Naked Diner podcast, Jack Matirko, shot me a link about the all too true tale. At first, I thought it was a Poe. I thought it was a Poe because that's the kind of news story we (liberals) all want to see.
It seemed too perfect.
I decided to sleep on it and see in the morning if the story still holds up.
Disbelievers, I bring you a big heaping of schadenfreude from The Washington Post. Its story  A dating site for Trump supporters used a sex offender as its model. It has a few other issues, too does seem to cover all the bases.
Let's take a gander at the sex offender who was on the front page of Trump Dating.
As of Monday, Trump.Dating's poster photo showed an authentic pro-Trump couple from North Carolina: Jodi Riddleberger in a pink MAGA hat, and her husband, William Barrett Riddleberger — who the News & Observer subsequently reported has a 1995 conviction for "indecent liberties with a child."
I suppose that's the logical progression of Grab them by the Pussy Philosophy. It makes you think William Barret Riddleberger should be teaching at Trump University or at least have a senior staff position in the White House.
Oh, what was his crime? Having sex with a 15-year-old girl when he was 25. And the guy filmed it.
Sooooo much winning, Disbelievers. I just can't handle it.
Now, you would think a conviction like that would keep the guy out of the spotlight. But Christians are forgiving as long as you play on their team:
Barrett Riddleberger didn't respond to requests for comment, but his conviction was common knowledge in Guilford County, N.C., where he and his wife are active in local Republican politics.
God Bless America!
Their pictures are off the site. However, their story still shines brightly in the firmament.
---
I have a Patreon account just in case you wish to show your appreciation for my work here on Laughing in Disbelief.
---
Andrew Hall is the author of Laughing in Disbelief. Besides writing a blog, co-hosting the Naked Diner, he wrote two books, Vampires, Lovers, and Other Strangers and God's Diary: January 2017
.
Andrew is reading through the Bible and making videos about his journey on YouTube. He is a talented stand-up comedian. You can find him on Twitter, Instagram, and Facebook.
---
Stay in touch! Like Laughing in Disbelief on Facebook: