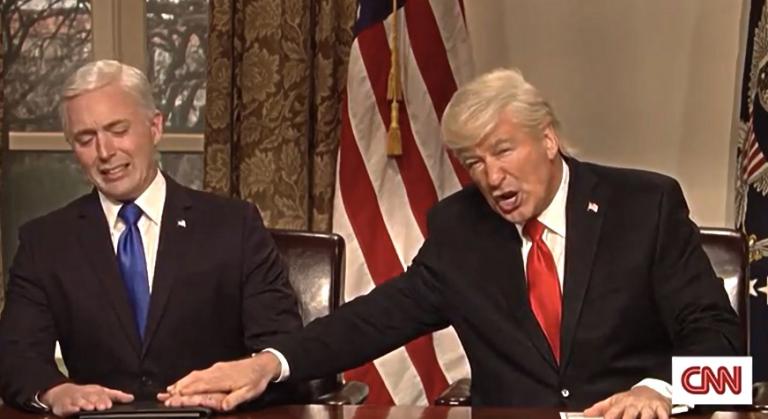 Alec Baldwin is back on Saturday Night Live as President Donald J. Trump in Presidential Address Cold Open – SNL.
Check it out!

At the 4 minute mark Alec Baldwin/Trump says Wakanda! Wakanda! And it makes me feel good perhaps someone on SNL read one of my two Poes on Wakanda (White Nationalists To Shoot Black Panther With All-White Cast and President Trump And Evangelicals Pick A Fight With Wakanda). Maybe I offered a bit of inspiration?
---
I have a Patreon account just in case you wish to show your appreciation for my work here on Laughing in Disbelief.
---
Andrew Hall is the author of Laughing in Disbelief. Besides writing a blog, co-hosting the Naked Diner, he wrote two books, Vampires, Lovers, and Other Strangers and God's Diary: January 2017
.
Andrew is reading through the Bible and making videos about his journey on YouTube. He is a talented stand-up comedian. You can find him on Twitter, Instagram, and Facebook.
---
Stay in touch! Like Laughing in Disbelief on Facebook: