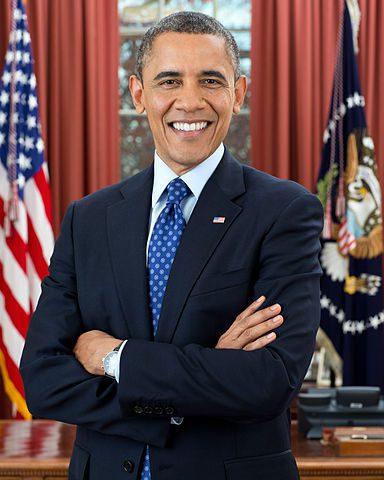 Oprah Winfrey is waiting for a sign from God to see if she will run for President. We have a reality show dictator in the White House. So the idea of former President Barack Obama and wife Michelle Obama getting their own program shouldn't come as any surprise. The New York Times story Obama in Talks to Provide Shows for Netflix tells the tale.
Under terms of a proposed deal, which is not yet final, Netflix would pay Mr. Obama and his wife, Michelle, for exclusive content that would be available only on the streaming service, which has nearly 118 million subscribers around the world. The number of episodes and the formats for the shows have not been decided.
I'd watch that show. Like many of you I feel torn between the amount of high quality shows out there and the amount of free time one has. (*Insert old man rant on how life was easier 40 years ago when there were only a handful of channels*) I'm thinking I can binge watch Amazon Prime's The Tick and squeeze in some Obama.
It's a great idea for non-Trump America to have a Netflix show highlighting the Obama family. It's all about political messaging and the left has a lot to learn from the GOP.
But the Netflix deal, while not a direct answer to Fox News or Breitbart.com, would give Mr. Obama an unfiltered method of communication with the public similar to the audiences he already reaches through social media, with 101 million Twitter followers and 55 million people who have liked his Facebook page.
I wonder if the Obama kids have their own YouTube channel? The comment section would be, as the kids say, cray cray.
I know some of you are thinking Is this going to be just another crappy reality show demonstrating the horrible narrative skills of third-rate producers?
It doesn't look that way.
In one possible show idea, Mr. Obama could moderate conversations on topics that dominated his presidency — health care, voting rights, immigration, foreign policy, climate change — and that have continued to divide a polarized American electorate during President Trump's time in office.
Netflix is putting out some great shows. If they make one on the Obamas there's a high probability it won't suck.
---
I have a Patreon account just in case you wish to show your appreciation for my work here on Laughing in Disbelief.
---