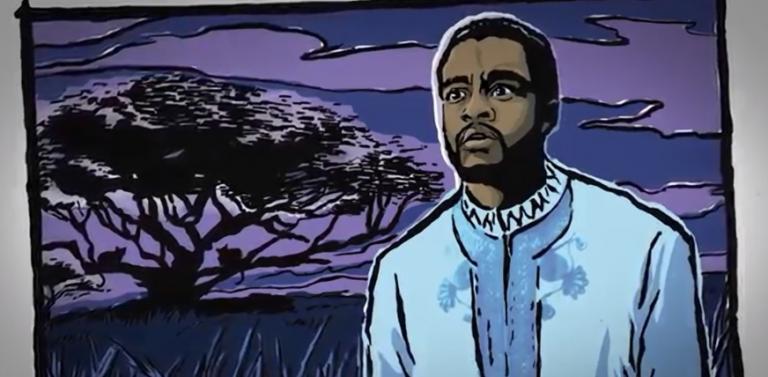 Black Panther New Scene – SNL is a funny look at family through the lense of the movie Black Panther.
Take a gander.

I recently penned two Poes about Black Panther.
The first is, White Nationalists To Shoot Black Panther With All-White Cast.
Here's a taste:
The Birth of a White Black Panther

The idea of taking a shot at reshooting the movie started out as a joke in various alt-right online forums found on 4Chan, High School Dropout, and My Sister Is My Wife. In a short period of time, that joke got a lot of attention. A GoFundMe page launched to fund the all-white project. It was soon overflowing with donations.

Executive Producer Andrew Canard is heading what's being called "Black Panther: White Pride In Black Africa."
The second is, 
President Trump And Evangelicals Pick A Fight With Wakanda.
Here's a bit from the bit:
Wakanda is a small African nation that has up until now sealed itself away from the outside world. Due to recent events depicted in the documentary Black Panther, the country is opening up to the outside world. In the past, Wakanda seemed to be another struggling nation suffering from poverty, disease, and poor education. The world now realizes Wakanda possesses the planet's most advanced technology, is rich, and has vast mineral wealth. However, not everyone is happy with Wakanda. President Trump and his Christian allies want to make the African country just like America — a country suffering from poverty, disease-ridden, and with a horrible education system.