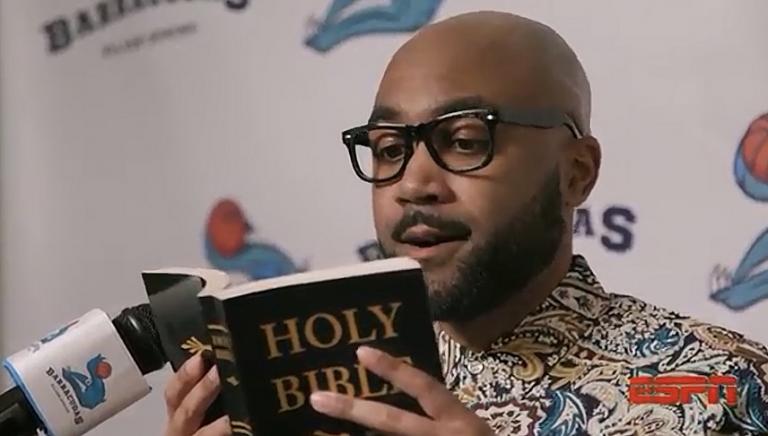 It's God's Fault We Lost The Game is the newest from the team at College Humor.
Check it out.
God. He has His March Madness brackets filled out. And woe be the team(s) who is not righteous!
Perhaps a team should try to sabotage their adversary's standing with the LORD? Maaaaybe it's possible to trick their star player into cursing the Holy Spirit? Then the offender would go to Hell and you'd win the big game.
It'd be a double-plus victory!
Now that would be March Madness.